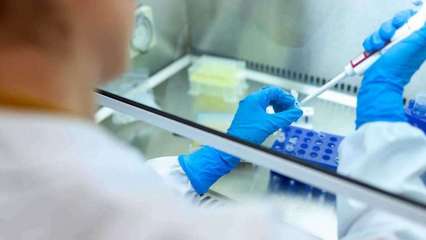 As several states have started reopening their schools and resuming physical classes, many students and teachers have been relieved, hopeful that they will make up for the academic loss caused during the online classes. But, reopening schools comes with its drawbacks.
After the reopening of schools in Tamil Nadu from September 1, over 10 teachers and 20 students have been tested positive for COVID-19. The most recent COVID cases in Tamil Nadu have been reported from a private school in Chennai, as per reports.
A boy from this school, along with his parents, tested positive for the virus after they recently returned from their travel to Bangalore. After his reports came, more than 120 students are being tested from the school to make sure that the virus didn't spread further.
The schools for classes 9 to 12 had reopened in Tamil Nadu from September 1, only because the students had been complaining about the lack of accessibility of online classes in the past year. The government of Tamil Nadu has said that only one percent of the students have been tested positive, which was expected.
While talking to the media, Tamil Nadu Health Minister Ma. Subramanian said, "If students or teachers test positive in any school, the institution will be sealed immediately and sanitisation and other SOPs will be followed. Those infected with Covid will be given immediate medical help. Random tests will be conducted in schools across the state."
While reopening schools in the state, the Tamil Nadu government had asked the administration to follow several COVID safety rules to make sure that the students and teachers are safe. The schools also made sure that the staff members and teachers attending schools were fully vaccinated.
Now, as experts have warned the central government regarding the arrival of the impending third wave of the COVID pandemic, which is likely to target those below the age of 18, teachers and students are worried about the reopening of schools across the country.

Courtesy – www.dnaindia.com