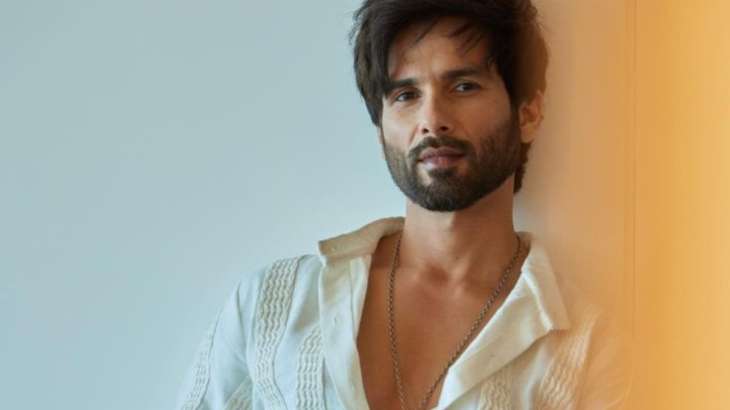 Shahid Kapoor has been one of the most promising actors in Bollywood. From making an appearance with Aishwarya Rai in Taal to flooring people with his performance in Kabir Singh to making his OTT debut with Farzi, Shahid's career graph took a high at another level. Besides his work, the actor's relationships with Kareena Kapoor and Priyanka Chopra remained the talk of the town for the longest time. In a recent interview with Mid-Day, he recalled the time when his kissing MMS with Kareena Kapoor was leaked and how it affected him.
Kareena Kapoor and Shahid Kapoor dated for a while and their last film together was Jab We Met. They parted ways in 2006. During their dating period, the couple hit headlines after a private video of them kissing in a nightclub was circulated on social media. The former couple never spoke about the incident in public. Cut to 2023, Shahid finally broke the silence about it and said he was 'destroyed' after the incident.
In a recent interview, Shahid recalled he was just 24 with the video was leaked and was reported by almost all media channels. He said he was a mess and felt that his privacy was invaded and he could do nothing to protect it. At that age, people don't realise their feelings, and also it's difficult to figure out how to be with a girl, he continued.
Earlier, in an interview with Rajiv Masand, Shahid opened up about his breakup with Kareena Kapoor and said it was time for him to choose his profession over his personal life. He said, "I had two choices, one was to come back and not talk at all, not go out in the press and not interact with the media- which would save me the pain of answering questions which I am uncomfortable about, or go out there and promote my film which was releasing in three weeks."
While Shahid Kapoor got married to Mira Rajput in 2015, Kareena Kapoor tied the knot with Sai Ali Khan in 2012.
Also Read: Karan Johar says not working with THIS actor is his biggest regret




Courtesy – www.indiatvnews.com