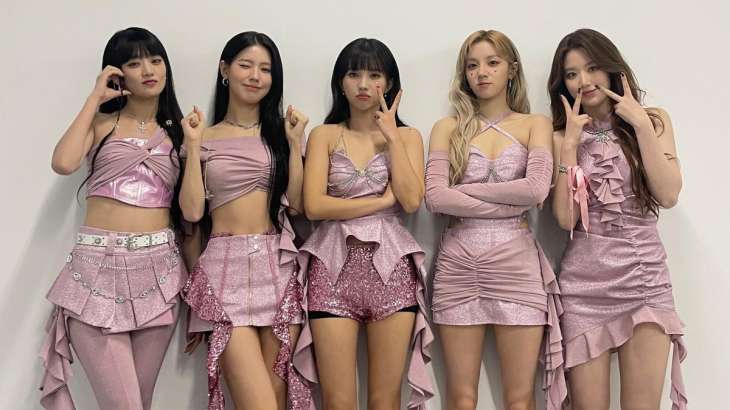 K-Pop girl group (G)-IDLE are all set to release their first ever English single titled 'I Do', later this week.
(G)-IDLE will drop their first original English single I Do on July 14 at 9:00 AM, KST. The song is available to pre-save now on Spotify, Apple Music, Amazon Music, and more via 88rising. I Do will be (G)-IDLE's first release with 88rising, following a new partnership between the Asian-focused music company and the girl group's label CUBE Entertainment as per Billboard. 88rising has also co-executive produced (G)-IDLE's upcoming fully English EP HEAT which will be released in September.
"We're very excited about the release of HEAT, which will be our first EP fully in English", Ahn Woo-hyun, CEO of Cube Entertainment, told Billboard. HEAT is all about being confident and bringing the spirit of an endless summer with you wherever you go. We hope that the release of HEAT will allow us to bring the message and mission of (G)-IDLE to the whole world.
Meanwhile, Sean Miyashrio, the founder and CEO of 88rising, said that he has been a fan of (G)-IDLE for a long time because, creatively, they are so in tune and involved with the music and stuff they put out".
88rising executive vice-president John Yang shared, "When we met (G)-IDLE members, they were just so full of excitement and positivity, their energy is contagious, it's something I haven't experienced before and naturally, we just got really excited about what we could do together".
For the unversed, (G)-IDLE is the latest K-pop act to work with 88rising. The Asian-focused music company also has partnerships with the likes of Jackson Wang, BIBI, Chung Ha, and more. 
(G)-IDLE is a K-pop girl group consisting of five members, Miyeon, Minnie, Soyeon, Yuqi, and Shuhua which was made in 2018. Originally, the group had 6 members, but Soojin left the group in 2021. They made their debut in Japan under U-Cube with Latata. Their recently released single Queencard has hit a chord with the audience and has been trending ever since.




Courtesy – www.indiatvnews.com