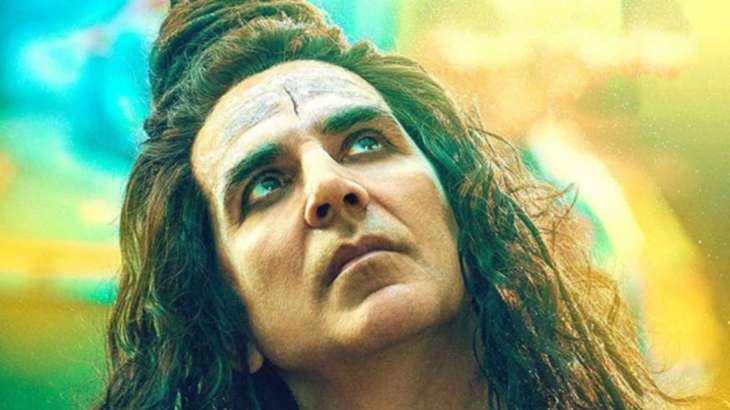 Akshay Kumar, Pankaj Tripathi, and Yami Gautam's upcoming film 'OMG 2' has not been given the green signal by the censor board yet. Recently the makers released the teaser of the film OMG 2, which was liked by the people and the teaser got good reviews. Now a new update is coming about 'OMG 2'. According to India Tv sources, Akshay Kumar's religious film 'Oh My God 2' has been put on hold by the censor board. The reasons behind the censor board's decision are yet to be revealed.
These days Bollywood Akshay Kumar is in a discussion about his upcoming film 'OMG 2'. Prior to this, Akshay Kumar became Shri Krishna in 'Oh My God', this film earned tremendously at the box office. Now in this film 'OMG 2', Akshay Kumar is seen in the role of Lord Shiva. The first part of the film was a hit, so now people are eagerly waiting for its second part.
B.N Tiwari, FWICE President too shared the update on OMG 2, "Censor Board has put OMG 2 on hold, and will be further reviewed by the committee.
Recently, the teaser was released which gives a glimpse of the film's world and introduces key characters, with Akshay playing Lord Shiva and actor Pankaj Tripathi in the role of a believer. The character of Tripathi, Kanti Sharan Mudgal, is a departure from Rawal's atheist in OMG, which featured Akshay Kumar as Lord Krishna.
The film OMG 2 is directed by Amit Rai. Akshay Kumar, Yami Gautam, and Pankaj Tripathi will be seen in the lead roles in this film. Apart from this, stars like Arun Govil and Govind Namdev are also going to be seen in the film. Paresh Rawal was seen with Akshay Kumar in the first part, but Pankaj Tripathi will be seen in the second part of this film. There is a lot of excitement about the release of this film. The film will release on 11 August. Meanwhile, Sunny Deol's film 'Gadar 2' is also releasing on August 11.




Courtesy – www.indiatvnews.com