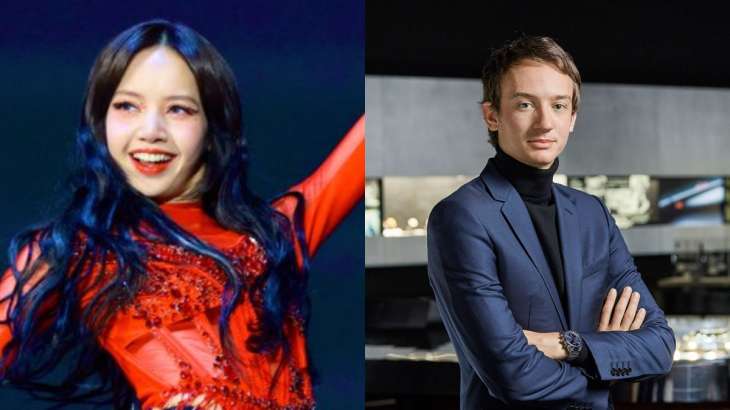 BLACKPINK Lisa is undeniably the most discussed name in the K-pop industry during this time, be it her daily routine, her blogs, and now her dating life. After having been long shipped with several K-Pop male idols, Lisa is again under the lens of a new person and that is the LVMH empire, Frederic Arnault. Whilst Lisa's life and times are heavily documented, let's get to know her relationship with Frederic Arnault a little closer.
K-Pop girl group Blackpink was in London earlier this month to perform at the music festival BST Hyde Park 2023. Following the show, three of the group's members, Jisoo, Jennie, and Rosé, flew back to Korea, while Lisa was later spotted in France. She was photographed dining at a restaurant in Paris with TAG Heuer CEO Frédéric Arnault, who is also the son of Bernard Arnault, CEO of LVMH, and the second richest man in the world.
In the photos, Lisa and Frédéric looked very comfortable with each other, leading many to wonder if they are dating. Netizens have commented that they look good together while others agreed that Lisa's rumored boyfriend "is on a totally different level" from other rumored boyfriends.
However, fans of Lisa are saying that Frédéric is a Blackpink fan, and was seen at their Los Angeles concert last November. After that gig, he posted a picture with all four members and this caption: "Congratulations and see you soon in Paris!"
He has also been spotted in pictures with Lisa before, with her fans saying they are just friends, and their meet-up in Paris was just a casual lunch date between two pals.
Meanwhile, it's been reported that their contracts with YG Entertainment are ending in August. Speculation is now rife if the quartet will still be signed to YG. 




Courtesy – www.indiatvnews.com