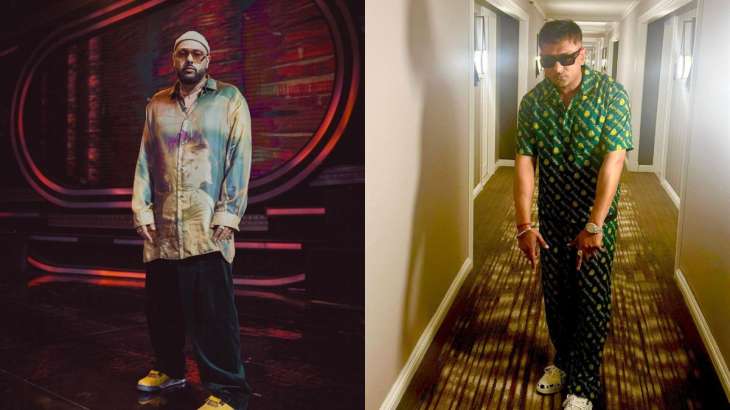 Badshah and Yo Yo Honey Singh are one of the most popular rappers in the Indian music industry. Recently, Badshah opened up that the duo were the lone warriors of the band Mafia Mundeer, which gave songs like Begani Naar Buri, Delhi Ke Deewane, and others. The rapper revealed that a conflict erupted between him and Singh after the latter wanted to move on with his solo career.
During Raj Shamani's podcast, Badshah revealed that there was a break between Singh and him. Back then, Badshah had a job and was paranoid. When he tried calling Singh, he dodged his calls. He further called Singh 'self-centered' and wondered if things would have been different if they had met. 
Badshah also revealed that he made songs with Singh that were never released. As he was associated with the bad for so long, even Badshah's parents were worried about the fate of the band. Later in 2011, his first song with Honey Singh, Get Up Jawani, came out. He continued that Singh should have considered the songs of other band members as well because they too struggled to make music.
The Pani Pani singer further revealed that Honey Singh made them sign blank contracts and failed to acknowledge their struggles despite calling them brothers.
During the podcast, Badshah also opened up about meeting Shah Rukh Khan and Salman Khan shortly after their patch-up. Speaking of them, he said the duo treated him with biryani after SRK invited him. He added that both SRK and Salman were sharing anecdotes with each other and he was listening to them.
Also Read: Vicky Kaushal's birthday post for Katrina Kaif will make you miss your significant one; see photos




Courtesy – www.indiatvnews.com