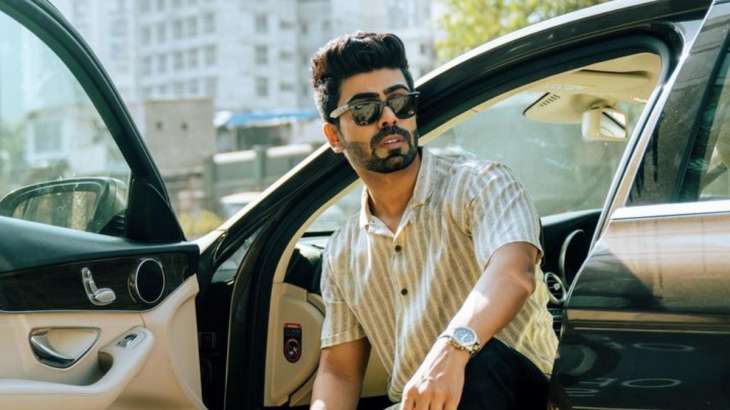 TV actor and reality show star Akash Choudhary escaped a horrifying car accident recently. The Bhagya Lashmi star was on a road trip to Lonavala when a truck driver banged his car and broke the rear car. Choudhary did not suffer injury as he was wearing his seatbelt. 
During an interview with Times of India, Akash Choudhary said he was in his car with his pet dog, Hazel and the accident left him in shock. "I found myself torn between fear and gratitude. When the truck bumped us, I couldn't even realize what happened. We emerged unscathed, but the incident left me shaken, restless and sleepless. Though I was on vacation, I could not sleep at night. Throughout the night, I was haunted by thoughts of what could have transpired on that road. It just reminded me how fragile and unpredictable life can be. The road was bustling with heavy trucks, and this season heightens the risk of accidents. I am deeply grateful to God for keeping us safe," he said.
Choudhary further said he confronted the truck driver. He also remembered the late actor Vaibhavi Upadhayay and YouTube star Devraj Patel who recently passed away in a road accident and said he has been paranoid about driving on the road. He added that he called the police who arrested the truck driver for rash driving, however, he took his complaint back as the driver was a poor guy.
Road accidents took the lives of two popular faces— Vaibhavi Upadhayay and Devraj Patel recently. While Upadhyay passed away in Himachal Pradesh, Patel died in an accident spot while returning from an event.
Also Read: TV actor Ratan Raajputh makes SHOCKING revelation on casting couch; says a director drugged her




Courtesy – www.indiatvnews.com