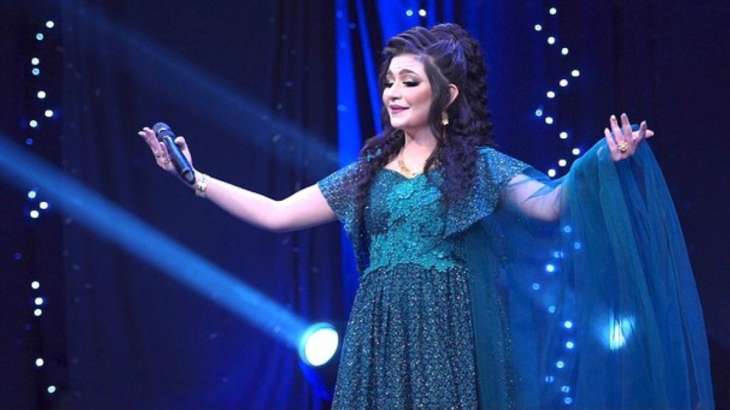 Noted Afghan singer Hasiba Noori, who reportedly fled the Taliban from Afghanistan in 2021, was killed by unknown gunmen in Kuza of Pakistan's Pakhtunkhwa. The news of her killing was reported by local media in Afghanistan and has shocked the internet.
A social activist in Afghanistan, Farzana Elham Kochia, took to Twitter and condemned Hasiba Noori's death. Sharing Noori's photos, she tweeted, "It is devastating to hear about the assassination of Afghan female singer Hasiba Noori in Peshawar. In her interview with Tak Tak 9months ago, she spoke about the difficulties the Taliban caused her and Afghan women. She left the rest of the family in Kabul but lived with her mother in Islamabad to stay safe. May her soul rest in peace. My thoughts are with the mother, who took a large amount of blame by allowing Hasiba to do what she loved and supported her despite the negativity about female artists in our society; she followed her to safety, but now, she is left alone with a great loss. We need urgent support for Afghan women and men left in neighboring countries in need of protection."
Take a look at the tweet here:
Who was Hasiba Noori?
The 38-year-old Afghan singer rose to prominence with her song Pashtun. She had featured on several Afghan channels like AMC TV and Ariana Television and popularised traditional folk songs with a modern twist. Over the years, she released multiple songs including Ala Yaram, Khab Telayi, Mina, Sabza Janam, Tappy Banjariya, Ba Pas Muhabat, and others.
In August 2021, along with other celebrities, Hasiba Noori too chose to leave her homeland and sought refuge in Pakistan. After fleeing the Taliban invaded Afghanistan, she shared her geographical location on TikTok, claimed a Twitter user.
Take a look:
For those unversed, a similar incident took place in 2012 wherein a popular Pakistani singer, who fled the Taliban to make a career in music, was gunned down in Peshawar.
Also Read: Shah Rukh Khan calls Nayanthara 'thunder before storm'; shares her new poster from Jawan




Courtesy – www.indiatvnews.com