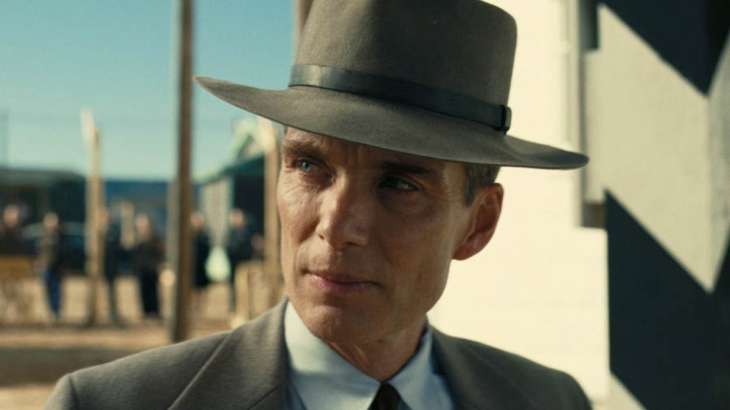 Christopher Nolan is back with Oppenheimer! The film is a biopic of theoretical physicist, J Robert Oppenheimer, who played an important role in developing the first nuclear weapons in the world, and thereby ushering in the Atomic Age. The film, releasing on July 21, has been generating a lot of buzz in India. Certified U/A by the central board of film certification, the film stars Cillian Murphy, Emily Blunt, Matt Damon, and Robert Downey JR. The film is expected to have a strong opening in India. 
Oppenheimer: Screen count & Runtime
The run time of Oppenheimer in India is 3 hours and 2 minutes (182 minutes). The film has received an R-rating worldwide but not in India owing to self-censorship of the nudity. The Christopher Nolan film is releasing on 1250 plus screens in India, primarily in the national multiplex chains. The final count might reportedly reach 1500 screens by Thursday night. 
Oppenheimer: Cast
Cillian Murphy as J. Robert Oppenheimer
Emily Blunt as Katherine "Kitty" Oppenheimer
Matt Damon as Leslie Groves
Robert Downey Jr. as Lewis Strauss
Florence Pugh as Jean Tatlock
Josh Hartnett as Ernest Lawrence
Casey Affleck as Boris Pash
Rami Malek as David Hill
Kenneth Branagh as Niels Bohr
Oppenheimer: Advance bookings
Oppenheimer is eyeing a massive first-day collection in India. Its tickets worth Rs 2450 (without taxes) are already sold out. The pricey tickets are for IMAX screens at PVR ICON: Phoenix Palladium, Lower Parel in Mumbai for 7 pm and night 10 pm shows on the movie's opening day – July 21. 
The show also offers tickets at Rs 1,800 and the tickets for the same are also almost sold out. Reportedly, the IMAX shows begin as early as 12:01 am in Mumbai and the seats for the same are almost sold out. Many IMAX theatres in Mumbai are also offering early morning shows like 3:00 and 3:30 am, 7:30 and 8:00 am, which are going houseful.
The Universal film was written and directed by Nolan, it's based on the book American Prometheus: The Triumph and Tragedy of J. Robert Oppenheimer by Kai Bird and the late Martin J. Sherwin.
ALSO READ: Christopher Nolan's Oppenheimer's tickets sold at whopping Rs 2,450 in India; 3 am show goes houseful
Oppenheimer: Trailer




Courtesy – www.indiatvnews.com