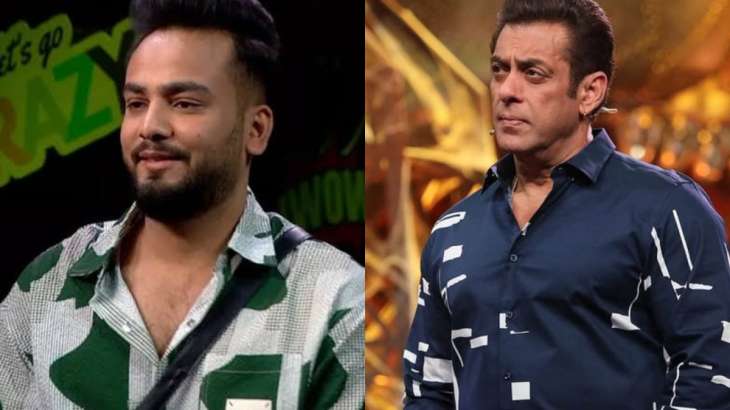 Bigg Boss OTT 2 has been garnering a lot of attention these days, especially after the entry of wild card contestants Aashika Bhatia and Elvish Yadav. The Youtuber has once again grabbed the eyeballs for his latest tiff with fellow contestant Bebika Dhurve.
In a dramatic Weekend Ka Vaar episode, host Salman Khan took a strong stand against the use of violent and cringe-worthy comments on the show. He singled out Elvish Yadav for his remarks toward fellow contestant Bebika and reprimanded him for crossing the line. Salman reminded Elvish that the show has a massive audience, and his words carry immense impact. He cautioned him about the consequences of such behaviour, urging him to be more cautious and responsible with his words on national television.
Furthermore, Salman didn't shy away from questioning Abhishek and Manisha for their failure to stand up against Elvish's inappropriate comments. He stressed the importance of taking a stand against wrong behaviour, even if it comes from a friend, and encouraged all contestants to uphold dignity and respect within the house.
Later in the episode, emotions ran high as Elvish's mother made a surprise virtual appearance on the show. The reunion left Elvish teary-eyed and added a touching moment to the Weekend Ka Vaar episode.
As the tension and drama continue to unfold in the Bigg Boss OTT 2 house, viewers are left eagerly anticipating the upcoming episodes to see how the contestants respond to Salman's admonishment and how the dynamics of the house will be affected.
Bigg Boss OTT 2 is currently streaming on OTT giant Jio Cinema. The contestants in the show include- Pooja Bhatt, Abhishek Malhan, Avinash Sachdev, Manisha Rani, Jiya Shankar, Jad Hadid, and Bebika Dhurve. A two-week extension has been made to the Salman Khan show after the entry of wild card contestants- Aashika Bhatia and Elvish Yadav. The finale will take place in the second week of August.




Courtesy – www.indiatvnews.com