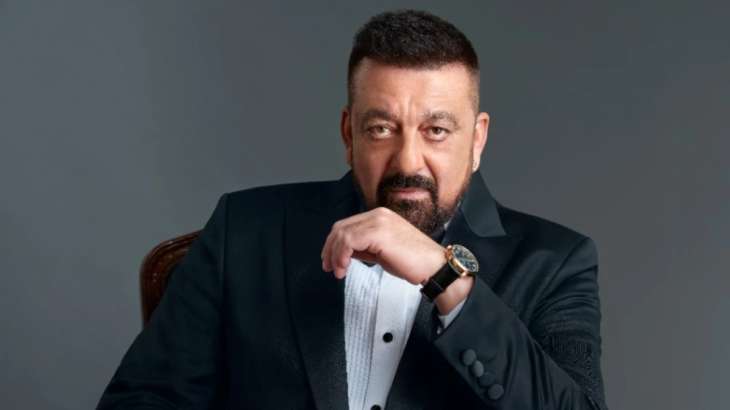 Sanjay Dutt has had an enviable career. From his debut till date, Sanjay has been part of some of Bollywood's greatest movies and his fans have gotten behind every character and movie that the actor has taken on. Here's a look at the evergreen movies that fans will cherish forever.
1. Khalnayak
When counting on the greatest movies of Sanjay Dutt one just simply can't skip 'Khalnayak' from the list. Be it the action, the story, or the songs the movie nailed it in all places, and Sanjay's role is still remembered dearly by everyone. The Khalnayak song is another memorable song from the hit film and the movie also raked in a big number and was a hit at the box office.
2. Rocky
Sanjay Dutt made his debut with the film 'Rocky' and it was the birth of a star. Making his debut alongside many seasoned actors Dutt's performance stood out in the film. With his very first film, Sanjay established his name in the industry, and thus the film went down as a huge hit by debutant fans still revisit the movie solely for the fact that it's an evergreen movie, and even countless rewatches wouldn't be enough.
3. Vaastav
Another movie where Sanjay Dutt played the titular and iconic character. The '50 tola' Sona dialogue is still one of the much-remembered dialogues from the film. The film also gave rise to a lot of mimics trying to copy the Sanjay Dutt character in real life and made a career out of it. Dutt's performance in the movie was also exemplary and it's easily one of the best movies that the actor has done. 
4. Munna Bhai MBBS
Any Sanjay Dutt movie list is incomplete without the mention of 'Munna Bhai MBBS'. The movie by many is deemed a turning point in Sanjay's career as it was the first out-and-out comedy that Sanjay Dutt did after a long time and the character, he played was something that fans had never seen him take up before. It was also a special film because the actor got to work with his dad who had by then turned to politics. The fans to date can re-watch the movie endlessly without getting bored.
5. Agneepath
Another turning point in Sanjay's career came when he took the iconic role of 'Kanchacheena'. The movie is a remake of the movie of the same name however the villain's role was tweaked in such a way that Sanjay's portrayal of the character became the talk of the town. Bollywood had gotten its new crazy villain and Sanjay Dutt became one of the most famous villains in Bollywood with his superb performance in the movie. The movie will be evergreen and his performance in the film is enough reason for people to revisit the movie time and again without getting bored.




Courtesy – www.indiatvnews.com