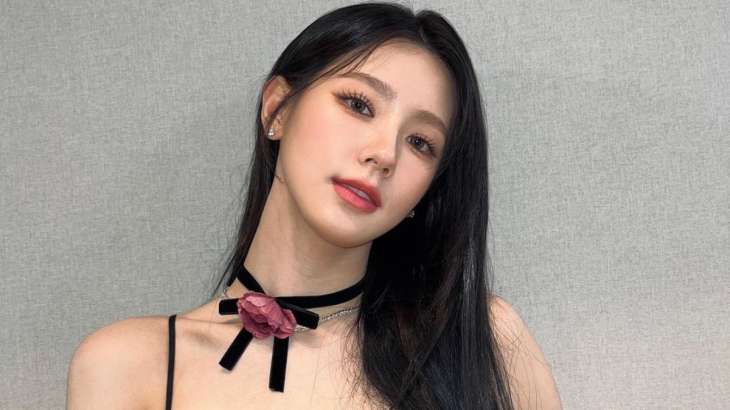 Jimmy Choo, the luxury accessory brand owned by Capri Holdings has chosen to make K-Pop (G)-IDLE member Miyeon, their latest global ambassador.
According to a report, Jimmy Choo's creative director Sandra Choi shared, "Miyeon is an attractive woman. From her musical talent to her inimitable and fantastic style, she truly embodies the confident and creative energy that Jimmy Choo seeks. I am delighted to have Miyeon join the global Jimmy Choo community."
(G)-IDLE member Miyeon too expressed her feelings and said, "It is a pleasure and honour to be with Jimmy Choo as their global ambassador. I fell in love with the joy and splendor of the Jimmy Choo collection. I feel more confident when I wear them. I want to present the beautiful campaign that we worked on together as soon as possible".
Miyeon will reportedly take part in activities as the global ambassador starting with Jimmy Choo's 2023 Fall Campaign which begins on August 30.
Meanwhile, (G)-IDLE recently completed their Hong Kong stop of the world tour I Am FREE- TY successfully. The tour was held on July 22-23 at the AsiaWorld-Expo, Hall 10. The concert was originally scheduled for only one night, but a second show was quickly added after the first show sold out immediately after ticketing opened. The popular girl group sang songs including Dumdi Dumdi, Latata, $$$, and Never Stop Me among others.
The group even surprised fans by performing a Cantonese song, Adore You, and greeted the audience in Cantonese too.
(G)-IDLE is a K-Pop girl group consisting of five members, Miyeon, Minnie, Soyeon, Yuqi, and Shuhua which was made in 2018. Originally, the group had 6 members, but Soojin left the group in 2021. They made their debut in Japan under Cube with Latata. They recently released the single Queencard, which hit a chord with the audience and has been trending ever since on social media.




Courtesy – www.indiatvnews.com