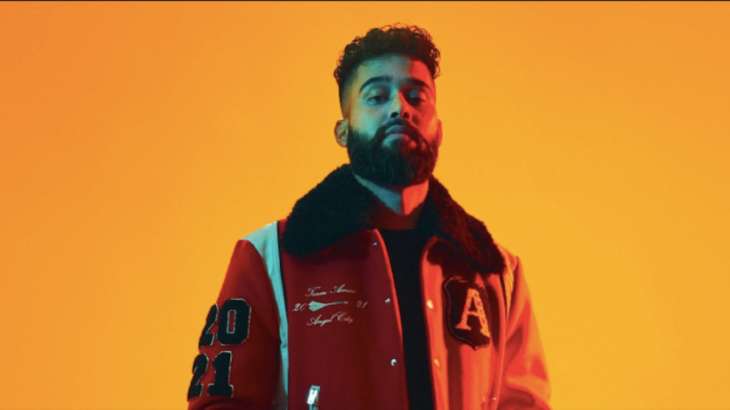 A.P Dhillon aka Amritpal Singh Dhillon, the globally recognised self-made superstar will be releasing its first-ever docu-series titled AP Dhillon: First of a Kind on Prime Video. 
The show will basically trace his extraordinary journey from Gurdaspur, a small Punjab village to Canada's British Columbia mountains, where he achieved international music fame. Through personal accounts and interviews, the series provides an authentic view of Dhillon's life, motivations, and global path, offering a deep insight into his world.
AP Dhillon is an icon of our times and a legend in the making. His is a story of grit and determination, friendship and brotherhood, and staying true to your own creative vision at any cost. It's a story that will engage and inspire young and old alike, said Amy Foster, executive producer, of PASSION Pictures.
The four-part docu-series is produced by Passion Pictures in association with Wild Sheep Content and Run-up Records, Amy Foster, executive producer, of PASSION Pictures, said they hope the series will inspire young people.
Aparna Purohit, Head of India Originals, Prime Video, said through this series they are diving into the world of Punjabi hip-hop. Stories of triumph and success will always find resonance among viewers, and AP Dhillon's journey to self-made superstardom is one that is intriguing and inspiring. AP Dhillon: First of a Kind is the first ever docu-series to dive into the dynamic world of Punjabi hip-hop and explore the origins of one of the most prominent faces of the world of the musical zeitgeist we're currently witnessing, Purohit said in a statement.
AP Dhillon's upcoming series will premiere on August 18 on Amazon Prime Video, and the show will be available in more than 240 countries and territories.




Courtesy – www.indiatvnews.com