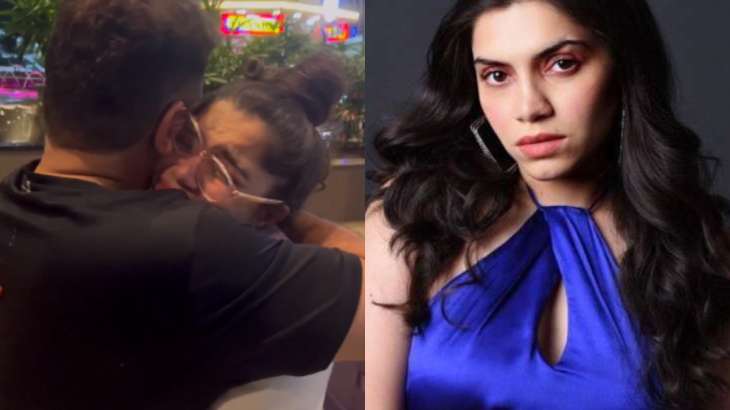 Chrisann Pereira drugs case: The actress, who was arrested by Sharjah authorities in the UAE, has been released. The Borivali-based actress was lodged in a Sharjah jail since April 1. The actress was in prison after she was found carrying drugs hidden in an award trophy. She will be meeting Mumbai Police Commissioner Vivek Fasalkar on August 3 (Thursday).
On her return, his brother Kevin Pereira took to his social media and shared an emotional video, where the brother-sister shared a tight hug and wrote, "Chrisann is finally back & reunited with us…I know I had announced in June that she would be back but it took slightly longer and she's finally back in India."
In April this year, Mumbai Crime Branch arrested two people on charges of framing Bollywood actress Chrisann Pereira in connection with a drug-smuggling case. They have nabbed the prime accused Anthony Paul, 35, a bakery owner of Borivali and his associate, a banker Rajesh Bubhate, 34, alias Ravi.
They have confessed to handing three persons the award trophies with drugs concealed in them and two others with drugs-laced cakes before they flew to Dubai, ostensibly as vendetta against the Pereira family. While two, including Chrisann, unwittingly walked into the trap, three others managed to evade the authorities in Sharjah.
The accused, identifying himself as a talent consultant, had approached Premila Pereira in March-end, to lure Chrisann with an audition for a role in an international web series in Sharjah. He also persuaded Chrisann to carry the trophy in which he had hidden the drugs to be handed over to an associate in Sharjah who would give details of her hotel booking.
After reaching Sharjah, Chrisann found that nobody came to receive her at the airport, but the local police landed, detected the drugs in the trophy and hauled her to the lockup, and later the Sharjah Central Prison from April 1. Paul, said to be the brain behind the revenge con, apparently nursed an old grudge against the Pereira family, especially Premila (the mother), and even got into fisticuffs with her son Kevin.
Police have found that the accused Paul had used the same modus operandi with some other wannabe actors, assuring them of plum roles in global web series, though one person declined to carry the trophy, which Chrisann later agreed to take with her. The Mumbai Police do not suspect a drug syndicate involvement but only Paul's "revenge tactics" against all the victims with whom he had some or other problems, but they are investigating from various angles.
An upcoming actress, Chrisann has played roles in films like "Sadak 2", "Batla House", webseries "Thinkistan", several stage plays, and lives in Borivali suburb with her family. Premila Pereira said that they are completing the legal formalities to approach the Sharjah authorities and will also send an appeal to the PM and MEA for help to secure the release of their innocent daughter.




Courtesy – www.indiatvnews.com