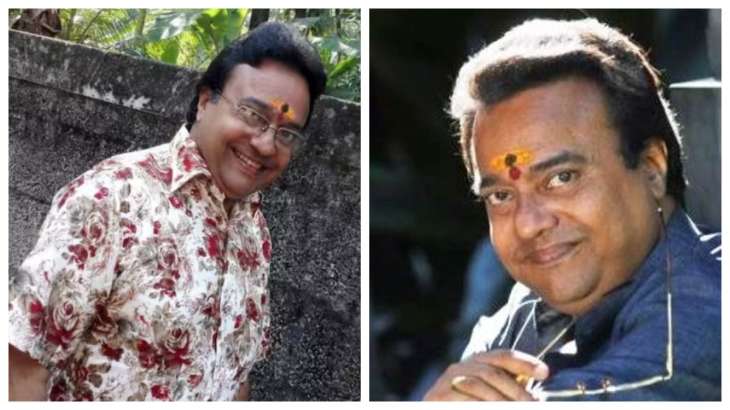 Popular actor Kailas Nath, known for his roles in Sethurama Iyer CBI and Sara Varsham, passed away on Thursday. He was 65. He died in a private hospital in Kochi. The actor was undergoing treatment for non-alcoholic liver cirrhosis for last couple of years. 
Vanambadi actor Seema G Nair took to her social media handle to share the tragic news. Along with the picture of the late actor, she wrote in Malayalam "Adieu Kailasetta, Popular actor Kailas Nath passed away. Condolences."
See the post:
Earlier, during the shoot of his show Santhwanam, he suffered a small heart attack in 2021. He was suggested to undergo a liver transplant after being diagnosed with non-alcoholic liver cirrhosis. But the procedure was too expensive and his family also struggled in managing daily hospital expenses. Many Malayalam TV actors including Sajan Surya and Gopika Anil started a Rs 100 donation challenge to raise funds for him
Kailas Nath's career at a glance
Kailas Nath has acted in nearly 160 films out of which 90 are Tamil movies. He mostly played comic roles in his flicks. He has worked with several big names in the South Indian cinema including Rajinikanth in Valli (1993). Some of his popular films include Kingini Kombu, Mizhikal Sakshi, Yugapurushan, Ambalavilakku, and Vidarunna Mottugal among others.
Apart from films, his work on the small screen is also well known. He has done several TV shows including Purappaddu, Pranavam, Rathrikal, and Malootty. Seemantham was his first TV show. 




Courtesy – www.indiatvnews.com