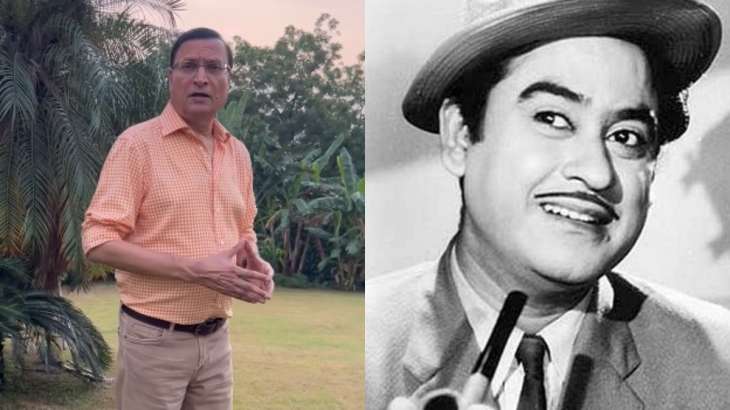 India TV Chairman and Editor-in-Chief Rajat Sharma on Friday took to his social media handles to remember iconic Kishore Kumar on his 94th birthday anniversary. Kishore Kumar passed away on October 13, 1987. Sharing a video, the senior journalist shared his experience of meeting the legendary singer at his residence in Mumbai. In the video, India TV Editor-in-Chief also mentioned how Kishore Kumar would have been the best choice for 'Aap Ki Adalat'.
Check out the complete video:
In the video, India TV Chairman said that Kishore Kumar was a complete artist as he was a successful singer, writer, lyricist, dancer, actor, and director.
He mentioned that then President of India Giani Zail Singh gave him a few pictures of Kishore Kumar when the legendary singer came to meet the President in New Delhi. Singh also asked the senior journalist to give these pictures to Kishore Kumar whenever the latter gets a chance to meet the actor-singer in Mumbai.
Talking about his first meeting with Kishore Kumar, India TV Editor-in-Chief shared that there was a long corridor surrounding several dogs and the drawing room where they sat for the meeting was full of skulls with lights inside it.
Kishore Kumar came downstairs wearing a blanket and asked him "Are you not feeling cold? It was the month of May-June, and it was extremely hot but it was his unique style to shock and surprise anyone who meets him. Then, I gave him all the pictures and he was quite happy looking at them. Later, I asked him why there are so many skulls in the drawing room. In reply, he said that one day I'll put your skull as well with lights inside it," said the India TV Chairman. 
"I cannot forget that day. And, when I started 'Aap Ki Adalat', I always felt if Kishore Kumar was alive at that time, there was no one better choice than him for the show," he added. 




Courtesy – www.indiatvnews.com