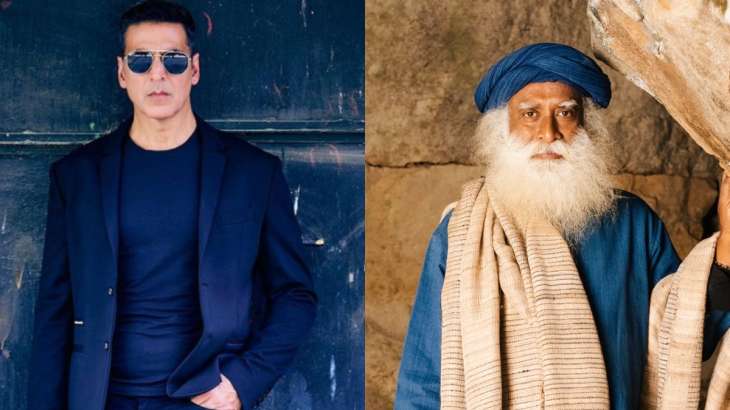 Akshay Kumar hosted a special screening of his upcoming film OMG 2 for Sadhguru at Isha Yoga Centre in Coimbatore. Sadhguru took to social media to share his thoughts on the film and thanked Akshay Kumar too. They also shared a video to show that not only did they watch OMG 2 together but also played a match of Frisbee.
Sadhguru wrote in the post, "Namaskaram @akshaykumar.  Wonderful having you here at the Isha Yoga Centre & learning about 'Oh My God -2'. Educating young people on how to handle their bodily needs is essential if we want to cultivate a society that is sensitive to the safety & dignity of its women. It is time our education system focuses on equipping our youth to handle their body, mind & emotions rather than being purely information oriented. -Sg #OMG2″.
Akshay replied, "Namaskaram @SadhguruJV Was an absolute honour to visit the Isha Yoga Centre. I had one of the best experiences ever. Thank you for watching OMG 2 and for your insightful, kind feedback. Means so much to me and my entire team that you liked and blessed our effort".
OMG 2 is a sequel to Akshay Kumar's 2012 film OMG. The actor plays the role of a messenger of Lord Shiva in the movie. The film was put on hold by the Censor Board and about 27 changes were directed to the filmmakers. After making the changes, OMG 2, was given an Adults Only (A) certificate by the Central Board of Film Certification (CBFC).
Directed by Amit Rai, apart from Akshay Kumar, the film also stars Pankaj Tripathi and Yami Gautam.




Courtesy – www.indiatvnews.com