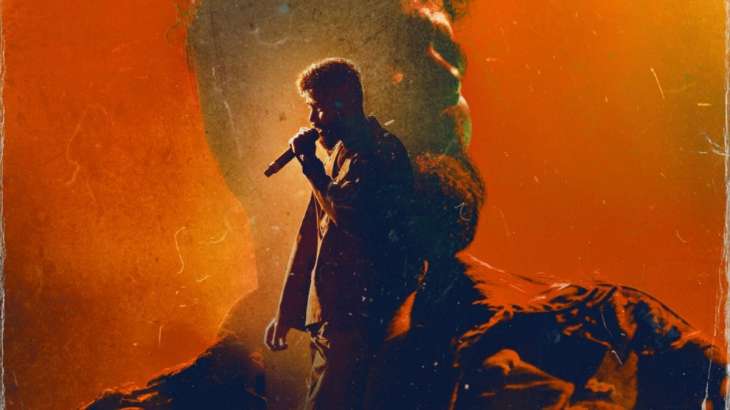 Prime Video, India's most loved entertainment destination, today unveiled the series preview of its eagerly-awaited docuseries – AP Dhillon: First of a Kind. Going deep behind the scenes, this riveting Amazon Original series will unravel AP Dhillon's intriguing journey of becoming a self-made superstar and a global music icon. This series not only promises to keep the viewers highly engaged, but it also aims to act as an inspiration for the younger generation to follow their dreams. Produced by PASSION Pictures in association with Wild Sheep Content and Run-Up Records, with Series Director Jay Ahmed helming it. The docuseries will premiere exclusively on Prime Video on August 18 in India and across more than 240 countries and territories.
The preview offers us a glimpse of the story of the man, Amritpal Dhillon, or AP Dhillon or AP as he is known to the world, who is one of the most prolific artists of our generation with six international No. 1 hits and more than a billion streams worldwide. 
"When I began my journey from Gurdaspur to Canada, I never thought that one day I would be telling my story in such a manner. I am truly humbled and thrilled to have received so much love and recognition for the kind of music we are creating," said global music phenomenon AP Dhillon. "My dream has always been to create music that would live on for generations and inspire people. This is the first time I am opening up and sharing my thoughts for the world to see. A special shout out to the team at Prime Video, PASSION Pictures, and series director Jay Ahmed for this, who made me so comfortable, and who I enjoyed working with. This 4-part docuseries is a special ode to my fans, who have given me so much love. I genuinely hope it inspires aspiring artists to learn from our experience and go out and realize their own dreams." 
Told through four parts, the docuseries captures AP Dhillon's remarkable journey from Gurdaspur, a small village in Punjab, to the mountains of British Columbia, Canada, to become a renowned global music sensation, giving viewers a sneak peek into the grit and glamour, the effort and energy that has brought AP where he is today. More than just an idol whose roaring fans await with bated breath, we also get to see a young man who is much-loved by his family and community. 




Courtesy – www.indiatvnews.com