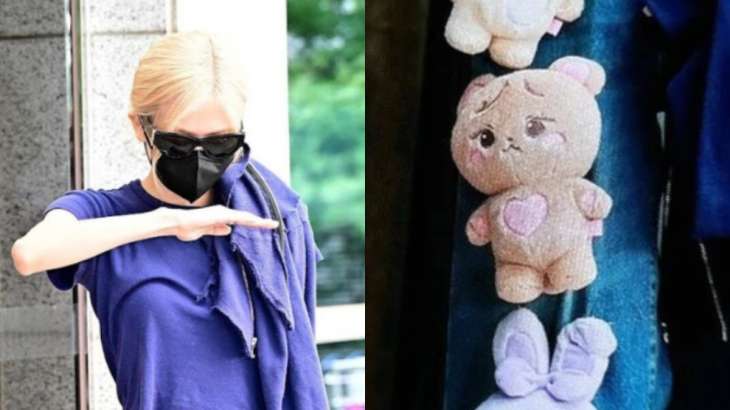 BLACPINK's Rose appeared at Gimpo International Airport after wrapping up the Born Pink Asia world tour schedule. Rose performed a weird popping dance with 4 BLACKPINK dolls hung on her pants. The video is now going viral on social media. The reason for Rose's unique airport fashion and out-of-the-blue dance was revealed through a video uploaded on BLACKPINK's YouTube channel recently. In the video, the members solved the BLACKPINK Exploration Area test paper to celebrate their 7th anniversary.
Rose said, "How about the person with the most mistakes get a penalty?" Jisoo set the rule, The person with the most mistakes must express their love for BLINKS with their whole body at the airport".
In response, Rose showed her worries, fearing that it would be her who lose. Rose's ominous feeling turned out to be accurate, as she ended up achieving the lowest score among the four members and had to carry out the penalty.
In addition, Jisoo made even more requests regarding the penalty, telling Rosé to act normal first. "Then, after greeting when you get in the car, do a popping dance. It won't be fun if you do popping from the beginning" she added.
On the other hand, BLACKPINK celebrated its 7TH debut anniversary recently. Additionally, as the girl group's exclusive contract with YG Entertainment is expiring in the same month, there is a lot of attention on whether contract renewal will happen or not.




Courtesy – www.indiatvnews.com