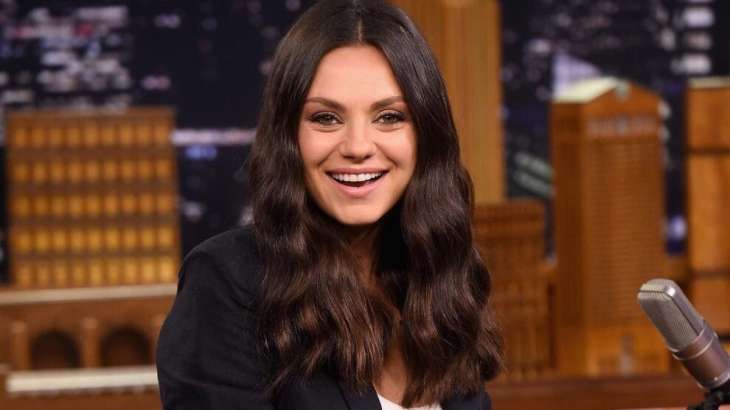 Mila Kunis is celebrating her 40th birthday today, August 14. The actress is known for her power-packed performances in films like Max Payne, The Book of Eli, Oz the Great and Powerful, Four Good Days, and Luckiest Girl Alive, among several others. her most rememberable role was as Jackie Burkhart in That '70s Show (1998). She was born to a Jewish family in Chernivtsi in Ukraine. However, in her family, she speaks Russian, not Ukrainian. She moved to Los Angeles in the year 1991. Mila Kunis is married to actor Ashton Kutcher and has two children. On the occasion of her birthday, we have listed down some of the most interesting facts about her, which we bet you didn't know. 
1. Her first acting job was in a Barbie commercial for a toy. However, this advertisement never went on-air.
2. During the time when she was doing That '70s Show, Mila Kunis, and her friend did sell shirts on the popular online shopping portal eBay which had Backstreet Boys prints on it to make a few bucks.
Also Read: Before Jailer, here's a list of Rajinikanth's top 5 highest-grossing flicks
3. The actress once revealed that her eyes used to be of different colours. One used to be Blue and the other was Green. Later, she had surgery due to cataracts and now they are of the same colour.
4. She can play various sports including basketball and soccer (football).
5. The actress has also lent her voice to the popular character of Meg Griffin in the animated television show titled Family Guy.
6. She is also a black belt in Taekwondo. She earned the belt at the tender age of 14 and is also trained in martial arts.
Also Read: Vicky Kaushal follows Sam Manekshaw's footsteps, attends Durand Cup match in Kolkata
7. Mila Kunis was also named Esquire's Sexiest Woman Alive in the year 2012 and also featured on the cover page.
8. She is quite vocal about LGBTQ+ and often extended her support for their rights and equality.




Courtesy – www.indiatvnews.com