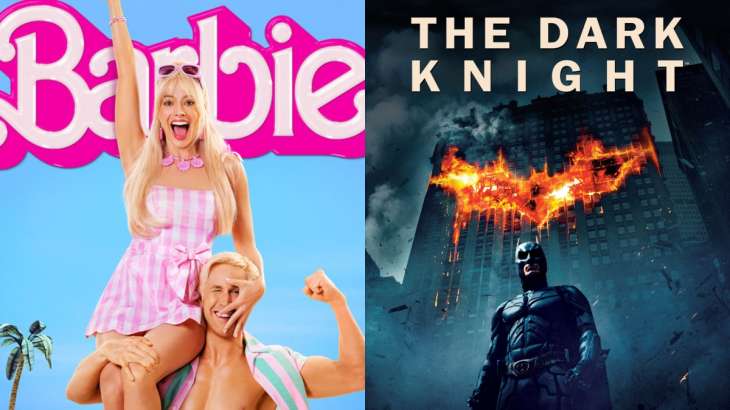 Greta Gerwig's Barbie has now surpassed the domestic gross of Christopher Nolan's 2008 film The Dark Knight to become the highest-grossing domestic release in Warner Bros history with a whopping $537.5 million, beating the Batman's sequel by $536 million.
The Margot Robbie and Ryan Gosling starrer is now also nearing the numbers of The Super Mario Bros as well to become the highest-grossing release of 2023.
The film's worldwide total sits at $1.2 billion and counting, surpassing the $1.1 billion of "Captain Marvel" to solidify "Barbie" as the highest-grossing film directed by a woman ever. Previously, the film had surpassed "Wonder Woman" to become the highest-grossing solo female directorial effort, but "Captain Marvel" saw Anna Boden co-directing with Ryan Fleck.
Another twist in the competition is, Gerwig and Nolan went head-to-head in July with "Barbie" and "Oppenheimer" released on the same weekend, only to see both films come out a smashing success. Nolan's three-hour, R-rated drama for Universal has grossed $266 million domestically and $650 million worldwide so far.
It's a wild and successful run for Barbie, which has remained the No.1 movie for four consecutive weekends. After 17 days in theatres, it became the fastest Warner Bros. film to join the $1 billion club. It could also outpace 2011's Harry Potter and Deathly Hallows: Part 2 as the studio's highest-grossing worldwide release of all time.
Margot Robbie, who leads the film as the stereotypical version of Barbie is being richly rewarded for her key role in bringing the iconic doll to the big screen. As the star and producer behind the summer's biggest hit, she stands to make approximately $50 million in salary and box office bonuses. 




Courtesy – www.indiatvnews.com