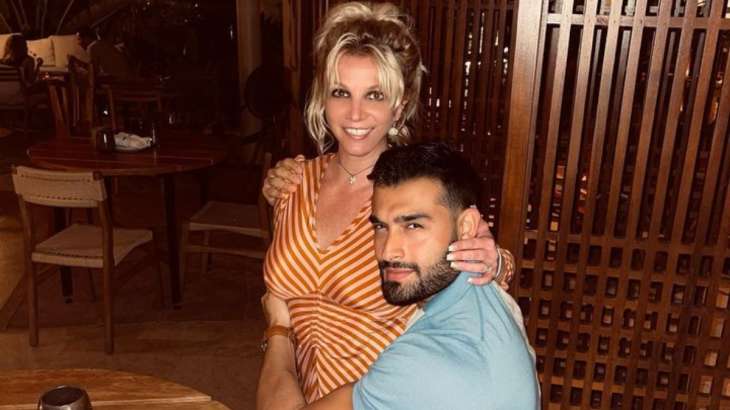 Britney Spears' husband Sam Asghari has filed for divorce after 14 months of marriage with the pop star citing 'irreconcilable differences'.

Sam has alleged that Spears cheated on him as reported by TMZ, after which he proceeded to confront her and then walked out of the door. The estranged couple have kept most details secret, but reportedly the two got into a huge fight after which Sam decided to file for divorce and is now living in a place of his own.
TMZ further reported that Sam is asking for her to pay spousal support and attorneys fees, but his filing stated that he "has yet to determine the full nature and extent of the separate property assets and obligations of each party."
Also Read: When Sunny Deol lost his cool after a fan tried to click selfie with him
There's been some "deep trouble" brewing between the couple after their star-studded marriage for months now. Sam wasn't sleeping much at the house after the marriage, and it has also been reported that Britney has gotten physically violent with him, frequently indulging in fights that include frequent screaming, insulting, and hitting as well.
Sam listed the date for the split as July 28, 2023.
The divorce is not yet finalised, though it is expected to be very soon at a date currently unknown as both the stars have refused to make it work anymore.

Britney and Sam have been together for seven years before their split.
The couple first met in 2016 on the set of the singer's 'Slumber Party' music video after which they quickly proceeded to take their chemistry without spotlights.
Also Read: When Imran Khan burnt his eyelashes while shooting action sequence for 'Luck'
Sam had also been a big proponent of the #FreeBritney movement, which sought to end her 13-year conservatorship in which she was denied control of her own property, as her father managed everything.
Earlier, Britney was in the news for her conservatorship arrangement under which she was placed for 13 years. This all started after her divorce from Kevin Federline in 2007, leading to several concerns about her mental welfare. She even shaved her head and hit a photographer's car with an umbrella, as per multiple reports. She was put in a conservatorship arrangement in 2008 wherein Jamie Spears, her father, was made responsible for her finances and estates and also for her as a person. 
(With IANS inputs)




Courtesy – www.indiatvnews.com