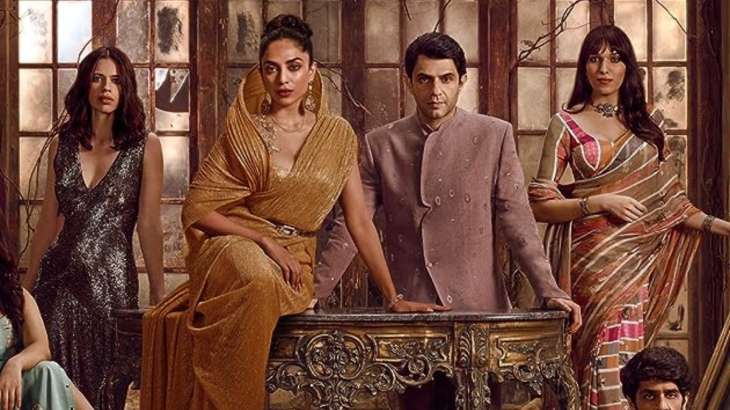 Made In Heaven 2: The team Prime Video series categorically denied appropriating author Yashica Dutt's life story for one of the episodes of the show's second season. In an Instagram post on Monday, Dutt had spoken about how she felt heartbroken to see her life story and work as a Dalit activist being used in the series "without permission or credit". Show creators Zoya Akhtar and Reema Kagti as well as season two co-directors Alankrita Shrivastava and Neeraj Ghaywan issued a joint statement to dismiss reports that the episode, featuring Radhika Apte, was inspired by Dutt's life.
"We are deeply disturbed with the misleading reports and comments in context of author Yashica Dutt claiming formal credit for her 'contribution' to Made in Heaven, a show set around wedding planners and remarkable brides who challenge prejudices deeply ingrained in our society," they said.
The second season's fifth episode, titled "The heart skipped a beat", features Apte as Pallavi Menke, an outspoken Dalit personality, hailing from Maharashtra's Vidarbha region, who studied law at Columbia. Menke is an academic who teaches at Columbia and is likely to be tenured as a professor.
The episode has been directed by "Masaan" helmer Ghaywan and received praise for the portrayal of a Dalit character who is confident in asserting her identity. "The central conflict of the episode is whether Pallavi should fight to have the wedding rituals that are a signifier of her identity, or not. None of the above is drawn from Yashica Dutt's life or her book – 'Coming Out As Dalit'. "We categorically deny any claim that Ms.Dutt's life or work was appropriated by us," the statement read.
In the episode, Pallavi, like Dutt, is shown to be an author of a fictional book called "Denied". The makers said the mention of the fictional book in the series is a "hat-tip" to several such books, including Dutt's "Coming Out As Dalit" as well as "Ants Among Elephants" by Sujatha Gidla, "Caste Matters" by Suraj Yengde, and the Tarshi article by Sumit Baudh.
"We have immense respect for them and their experiences and their work that has admirably shed light on caste based discrimination. Through his previous work and this episode, Neeraj Ghaywan has added to the discourse. We made this show with sincerity, passion and a beating heart and are overwhelmed with the love we have received. We will continue to platform stories and voices that are truly bigger than us," the statement read.
ALSO READ: Ghoomer movie review: Abhishek Bachchan, Saiyami Kher elevate R Balki's predictable cricket drama about 'hope'
In her Instagram post, Dutt praised Dalit filmmakers like Ghaywan for revolutionising "our cinematic language" by "showcasing unapologetic Dalits in Bollywood". "It was surreal to see a version of my life on screen that wasn't but yet was still me. But soon the heartbreak set in. They were my words but my name was nowhere. What could have been a celebration of our collective ideas was now tinged with sadness.
"The ideas I cultivated, that are my life's work, that I continue to receive immense hate still for just speaking, were taken without permission or credit," she had said. Dutt also wrote that Dalits and Dalit women have a "long history of being taken from, erased, ignored, obliterated from our own stories".
ALSO READ: Friday Releases: Abhishek Bachchan takes over big screens with Ghoomer; AP Dhillon's docu-series on OTT
(With PTI Inputs)




Courtesy – www.indiatvnews.com