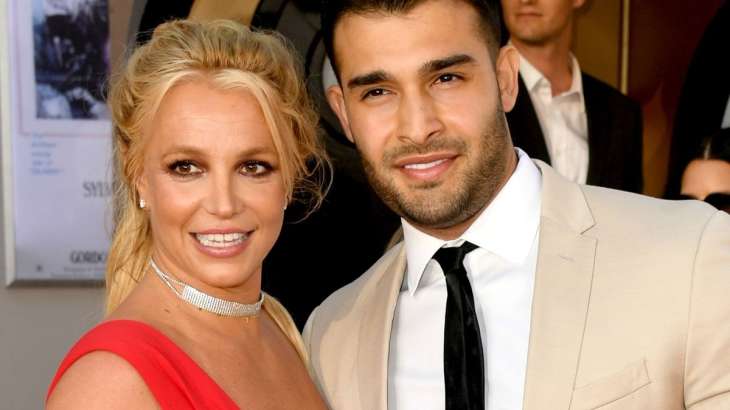 Britney Spears and her spouse Sam Asghari have filed for divorce after 14 months of marriage. The couple got married in June 2022 after meeting in 2016 while filming Spears' 'Slumber Party' music video. A divorce petition that was recently filed cited 'irreconcilable differences' between Sam and Britney. However, after speculations and reports, Sam has now opened up on the situation. 
Taking to his Instagram handle, Sam wrote. "After 6 years of love and commitment to each other my wife and I have decided to end our journey together. We will hold onto the love and respect we have for each other and I wish her the best always." Adding "shit happens." Sam said that "asking for privacy seems rediculous," so he asks "everyone including media to be kind and thoughtful."
Not just this, according to news agency IANS, things have become very nasty for the couple as Sam has threatened Britney that he will release some very embarrassing info about her if she doesn't pay more than what their pre-nuptial provide. A source at Page Six had reported that the 'Family Business' actor aged 29, is "attempting to negotiate concessions beyond his prenup and threatening to go public with extraordinarily embarrassing information about Britney unless he gets paid. So that's what Sam is focused on."
It is unknown how much money Sam is asking for, though it has been viewed as a means to extort the pop star. It's also unclear if Sam would be able to take any portion of any money his wife earns while they're married. Britney's team has however managed to protect the singer so far, with their lawyers stating their "parting will be respectful" and that there will be no hard feelings between the two after it's over.
However, the Daily Mail has refuted these findings, stating that "These claims are absurd and there is no way her attorney, a former federal prosecutor, would ever let anyone ever extort Britney Spears."
It has also been confirmed that Sam Asghari and Britney Spears have gone their separate ways after a 'nuclear argument' that saw him confront his wife over rumours she was unfaithful. It is unknown whether the rumours are true. Meanwhile, Sam and Britney married in June 2022 but had been together since 2016. Britney and Sam got married at the former's home in Thousand Oaks, California. The intimate wedding but attended by celebrities including Paris Hilton, Madonna and Drew Barrymore in attendance. With Britney's divorce from Sam, her third marriage ends.




Courtesy – www.indiatvnews.com