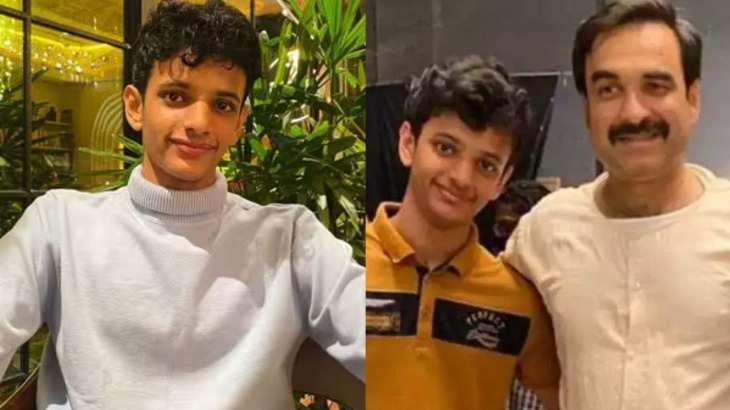 OMG 2 is the debut film of child actor Aarush Varma. The Akshay Kumar starrer, which is currently basking in positive response from the audience, was passed with A certificate from the Central Board of Film Certification (CBFC). Following this, the 16-year-old Aarush, who plays the role of Pankaj Tripathi's on-screen son Vivek, was unable to watch his own film as he was deemed unfit. 
Expressing his disappointment over the same, Aarush told ANI that 'he is too old to witness his own movie' and makes a petition. Aarush said, "I will regret not being able to see my first film in the theatre, I feel a little angry and bad. I just want that if the Censor Board takes any decision, then it should be such a decision which will be beneficial for us. Because I want everyone to enjoy the film with my age group friends, and the target audience of this film, for whom it was made, should also be able to understand this film and learn something. Because the vision behind this movie had only one purpose and that was to make India learn that sex education is not something to be learned in secret, it is a matter that can talk openly."
"I think sex education is such a thing that everyone should learn because everything has questions. Even a little misinformation can be very harmful. Like my character, Vivek got a little wrong information. So I want that sex education should be taught worldwide in such a way that no one else has to suffer something that causes complete loss. What is period, and what is pregnancy, all these topics are completely natural. It is not even that they are artificial topics, so why talk to them secretly, if you tell them openly, then people will understand, people will ask questions, and only then you will get answers, answers happen only when there is a question, I stole this line from Akshay Kumar. It's a lie but it's true, that's why I wanted to do this film," he added.
Further, he continued, that there is nothing in the film that children should not watch. In fact the film has been made for children to watch. "Instead of teaching children, we are showing that film to adults, so what was the point of making that film? There is no point in making a film if the right film is not shown to the right people." 
"People will say that this is an 18+ movie, don't show it to children, when we come out, please let your children watch this film because this film had only one purpose and that was sex education. Education is a very wide topic which leaves a lot of confusion if not explained properly. Everyone should watch this movie and understand what is the real meaning, not just on the story and only on jokes, its deep meaning USP should be focused, because if we adopt the importance of sex education, then we will adopt the society, as smoothly as possible. It will work, it will turn into butter. That is what I want and I want that if something is related to Sanatan it does not mean that it is bad."
About OMG 2
Akshay Kumar and Pankaj Tripathi starrer is the sequel to 2012 hit film 'OMG – Oh My God'. The film breaks the shackles of sex education by sending out the right message in an apt way. In OMG2, Akshay will be seen essaying the role of Lord Shiva's messenger. The film also features Yami Gautam as lawyer, Pawan Malhotra as the Judge, Govind Namdev as a Pujari, Arun Govil as the Principal and Brijendra Kala as a Doctor, and they all take the story forward with their stellar performances.




Courtesy – www.indiatvnews.com