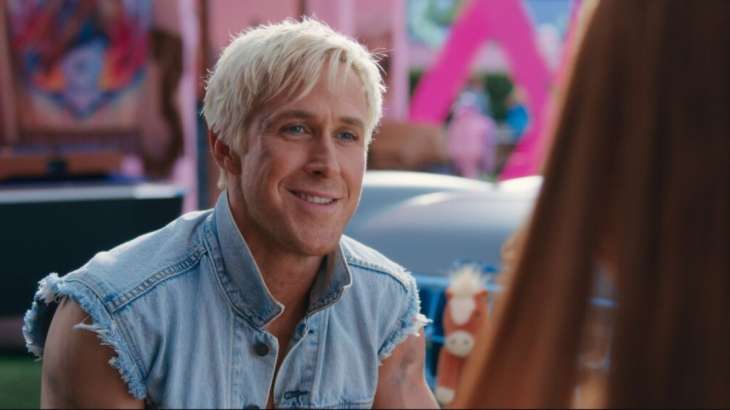 One of the most beloved sequences from Barbie was the moment when Ken decided to express his feelings for the titular doll and his life in general through a song. Titled "I'm Just Ken", the ballad gave audiences a new perspective regarding the feelings of the creator of the Mojo Dojo Casa House. Atlantic Records has released a new behind-the-scenes look at the musical number, allowing viewers to take a look at how Greta Gerwig and her team filmed the powerful scene. Both practical and digital visual effects were used to produce the emblematic performance.
The song comes at a point in the movie when Ken doesn't really know who he is anymore, prompting him to reflect on his place in Barbie Land. Since the beginning of time, Barbie has been the center of attention in their relationship, with Gosling's character constantly facing rejection from the most glamorous doll in town. But after a short visit to the human world, Ken realizes that society works very differently there, giving him an identity crisis that would lead him to be obsessed with horses and organize a coup against the Barbie officials of the government.
Other versions of Ken, including the ones played by Ncuti Gatwa and Simu Liu were also present during the musical sequence, highlighting how the universal experience for the characters in Barbie land was about to change its future. But even if the Kens came up with a classic that could've topped the music charts back in the 80s, they also had to consider that the way they ruled over Barbieland was completely ineffective when compared to how the Barbies made things work. It doesn't matter how much the Kens love horses, it was the Barbies' intelligence, resourcefulness, and attention to detail that allowed Barbieland to thrive.
Currently sitting at over $1.2 billion at the worldwide box office, there's no denying the fact that Barbie is officially the biggest movie of the summer. If Gerwig's story about a doll looking for the meaning of life keeps its pace, it will surpass The Super Mario Bros. Movie, becoming the highest-grossing release of 2023. Even if it manages to reach the number, it remains to be seen if any of the big releases still set to come during this second half of the year can surpass it. Nevertheless, the odds are looking good for Barbie, and Warner Bros. will have to think about what they want to do with the world of the film moving forward.




Courtesy – www.indiatvnews.com