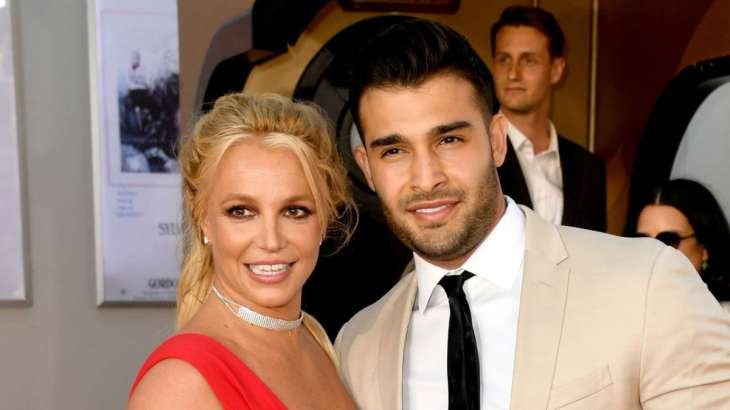 Singer Britney Spears is reportedly rewriting her memoir to include her divorce battle. She announced her autobiography 'The Woman in Me' which will be out on October 24 before it emerged that her husband of 14 months, Sam Asghari filed for divorce from her. According to a report in Daily Star, "the 41-year-old pop star is now set to include an account of the break-up in her book: "To have such a major moment in her life omitted from the book would be senseless. Her fans want to know what was behind the split. Britney is keen to ensure she takes control of the narrative, and there is no better way than to say what happened in her own words in her book."
Publishers Simon & Schuster are said by the Star to have started "busily trying to arrange for her to cover the split before the book goes to press" as soon as last week. The Star also reported Britney is set to release new music, with pals saying it will take her "mind off" the split. 
Another report on Britney's memoir said Sam will only be featured "fleetingly" in her book. MailOnline said an insider claimed even though he will feature in a hastily rewritten version, it will not be "a lot." A source told the outlet: "Sam features in the autobiography but not a lot. You'll see on October 24 when it comes out."
Sam appears to have brushed off the drama over his divorce by joking over the weekend he needed help from his fans choosing his "paparazzi disguise." He poked fun at the fallout over the news he was splitting from Britney by posting the plea alongside a snap of him in three sets of wigs.
Sam Asghari and Britney Spears met in 2016 on the sets of the music video for Britney Spears' song Slumber Party. After getting engaged in September 2021, the couple tied the knot in June 2022 at Britney residence in Thousand Oaks. The private ceremony was even graced by celebs including Madonna, Paris Hilton and Selena Gomez among others.




Courtesy – www.indiatvnews.com