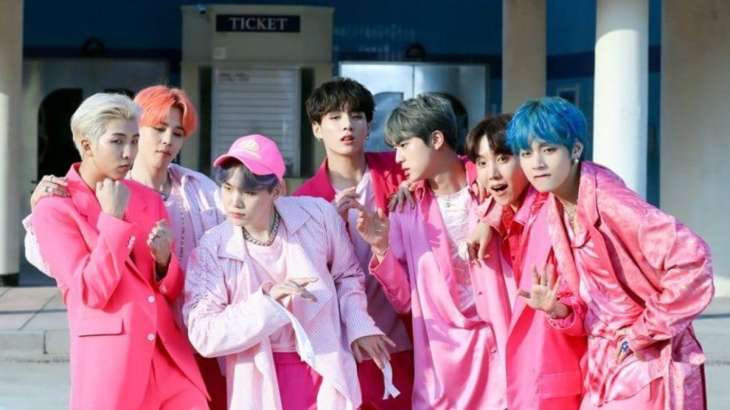 BTS has surpassed the 1.7 billion mark with yet another music video. The music video for their 2019 hit song Boy With Luv featuring Halsey garnered over a million views. This marks the group's second music video to do so after Dynamite and the second Korean boy group music video to achieve this feat.
The song was initially released on April 12, 2019, meaning that it took around four years, four months, and nine days to reach the milestone.
Boy With Luc has now also become the fifth K-Pop music video in overall views joining the ranks of PSY's Gangnam Style, BLACKPINK's DDU-DU-DDU-DU and Kill This Love, and BTS' very own Dynamite.
Meanwhile, Suga too recently announced his military enlistment plans on the last day of his D-Day concert tour.
J-Hope has joined a South Korean boot camp to begin his 18-month compulsory military service in April. He became BTS' second member to join the South Korean army. In December last year, BTS' oldest member Jin was the first group member to enter the military and fulfill his duties towards the nation. 
For the unversed, under South Korean law, all able-bodied male citizens are to serve for 18-21 months by the age of 28. The BTS members comprising Jin, Suga, J-Hope, RM, Jimin V, and Jungkook had previously been granted exemptions to defer their enlistments until they turned 30 after receiving an Order of Cultural Merit in 2018 by then President Moon Jae-in.




Courtesy – www.indiatvnews.com