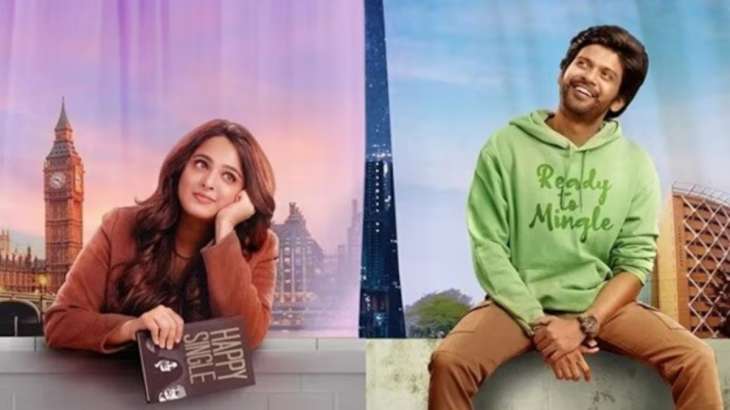 After witnessing multiple delays, finally, the makers of Anushka Shetty and Naveen Polishetty's Miss Shetty Mr. Polishetty have locked the film's theatrical release as 7th September. The makers have unveiled the trailer. Here it is. The trailer begins with Anushka interviewing Naveen and it's an interesting conversation.
Miss Shetty is a chef and feminist who needs a man to get children. She doesn't want to get married or get into any serious relationship. She chooses Siddhu (Naveen), a stand-up comedian, and believes he is perfect for her with good common sense and honesty. However, Siddhu is an emotional guy and he is looking for a committed relationship to settle down in life. Whereas Shetty wants to be single forever. The two are in different stages of life. How they connect and what are the problems they come across during this joint phase form the crux of the story.
Mr. Polishetty from Hyderabad in Telangana, India, wants to be in a committed relationship. The two appear to be in different stages of life but somehow connect. Debut director Mahesh Babu seems to have handled this well. Music director Radhan delivered soothing music, giving a feel-good touch. The dialogues are neatly written and placed all over. The last punch is the best. The trailer indicates there is a lot of depth that was hidden intentionally. Anushka's character seems to have depth and hidden feelings.
Overall, Miss Shetty's Mr Polishetty trailer is promising and holds curiosity. We must see whether the film lives up to the expectations the trailer generates or not. The movie is bankrolled by UV Creations which is hoping to break the jinx with this film. The much-anticipated film "Miss Shetty Mr. Polishetty" finally has a confirmed release date of September 7th, after facing numerous delays.




Courtesy – www.indiatvnews.com