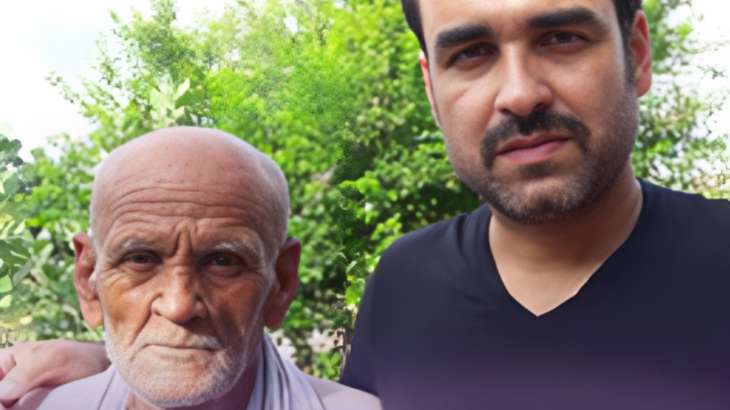 Actor Pankaj Tripathi's father Pandit Banaras Tiwari passes away. He was 98. The actor left from Uttarakhand, where he was shooting for a film, to his village in Belsand, Bihar, after hearing the unfortunate news. Reportedly, Pankaj's father was a priest and a farmer in his younger days. His last rites will be performed today amongst his close family. 
An official statement on behalf of Pankaj Tripathi and his family read, "It's with a heavy heart to confirm that Pankaj Tripathi's father, Pandit Banaras Tiwari is no more. He lived a wholesome life of 99 years. His last rites will be performed today amongst his close family. Pankaj Tripathi is currently on his way to his village in Gopalganj." Pankaj Tripathi's father lived in Bihar with his wife while Pankaj lived in Mumbai with his wife and daughter due to work commitments.
Pankaj Tripathi's father wanted him to become doctor 
Earlier in an interview with HT, Pankaj opened up that his father wanted him to become a doctor. "My father wanted me to become a doctor. The place where I hail from — a village in Gopalganj in North Bihar — people, only know two professions: an engineer or a doctor. I am a son of a farmer. My village is [situated so much in the] interior that there are still no well-built roads there."
"They didn't have any unfulfilled dreams, which they would have wanted me to fulfill. The only concern they had was whether I would be able to earn rozi-roti. I told them that if I went to Delhi (Pankaj is an alumnus of National School of Drama), I could even get a government job. Now, the thing with middle-class people is that sarkaari job sunke unhe lagta hai theek hoga. So my father said, 'yes'," he added.
Pankaj Tripathi's work front
The actor's latest release is OMG 2 with Akshay Kumar and Yami Gautam. It is the sequel to 2012 hit film 'OMG – Oh My God'. The film breaks the shackles of sex education by sending out the right message in an apt way. In OMG2, Akshay is seen essaying the role of Lord Shiva's messenger. The film is performing well at the box office. 
ALSO READ: Aarush Varma BREAKS silence on OMG 2's A certificate after he wasn't allowed to watch his film




Courtesy – www.indiatvnews.com