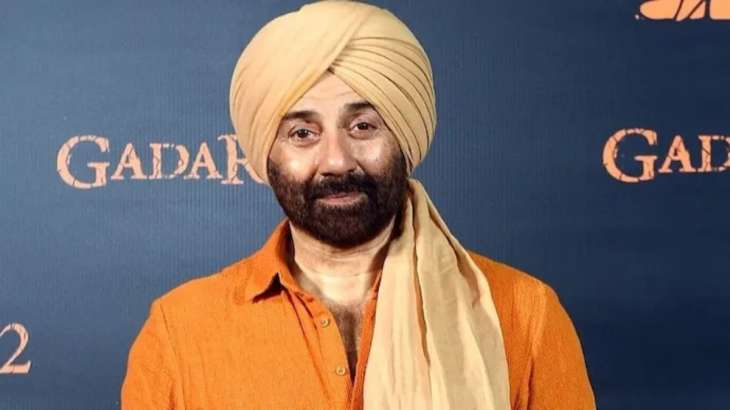 Sunny Deol's villa, located in Mumbai's Juhu, was earlier auctioned by the Bank of Baroda to recover a loan given to the actor. The amount of the loan was said to be around Rs 56 crore. However, on Monday morning, Bank of Baroda withdrew the e-auction notice for Gadar 2 actor's Juhu bungalow, citing 'technical reasons.' The bank issued a statement confirming the same. "Corrigendum to e-auction notice with regards to sale auction notice in respect of Mr. Ajay Singh Deol alias Mr. Sunny Deol stands withdrawn due to technical reasons," reads the statement.
About Sunny Deol's bungalow
1) This bungalow of Sunny Deol, whose name is Sunny Villa, is known in the industry as Sunny Super Sound.
2) Sunny Villa is situated on the seashore of Juhu, which also has houses of stars like Shilpa Shetty, Shraddha Kapoor, Padmini Kolhapuri, Govinda among others.
3) Dharmendra's film Pratigya was produced about 50 years ago in Sunny Super Sound, where there is a venue for private screenings for film personalities. 
Screening of all the films is held here. Also, it features a dubbing studio where most of the films are dubbed.
4) Sunny Villa is a 5-storey building spread over 600 square meters, which includes a basement, movie theatre, production office and terrace garden.
What is the controversy?
According to the information given in the first advertisement issued by the bank in Sunny Deol's house auction case, the cator's bungalow at Juhu's Gandhigram road was put up for auction after he failed to repay a loan of Rs 55.99 crore (which was due from 26 December, 2022) to the bank. The bank started a loan recovery process under the Securitisation and Reconstruction of Financial Assets and Enforcement of Security Interest (SARFAESI) Act, 2002.
The bank decided to auction it from Rs 51.43 lakh, reads the information given in the advertisement. Sunny Deol's brother, Bobby Deol, whose real name is Vijay Singh Deol, their father Dharmendra Singh Deol, and Sunny Deol's company Sunny Sounds Pvt Ltd were named as Guarantors and Corporate Guarantor for the loan that he had borrowed from Bank of Baroda.
According to the advertisement, the auction will start on September 25 from 1:00 PM to 3:00 PM and on September 22 from 5:00 PM. Officially this property will be authorized by the bank from 11:00 on 14 September 2023, read the first advertisement by BOB.
ALSO READ: 'No Further Speculation…': Sunny Deol issues statement over bungalow auction controversy
Sunny Deol's reaction
Sunny Deol is currently in London for the promotion of his film Gadar 2. Responding to this controversy, his team has said that the information which was published was not correct, which has now been rectified. 
The actor will be returning to India after 2 days and will react to the same. For now, we are in the process of resolving this issue. "We are in the process of resolving this issue and the issue will be resolved. We request no further speculation on the same," the Gadar 2 actor said.
ALSO READ: Sunny Deol's team REACTS to reports of Akshay Kumar saving his bungalow from auction | Read here




Courtesy – www.indiatvnews.com