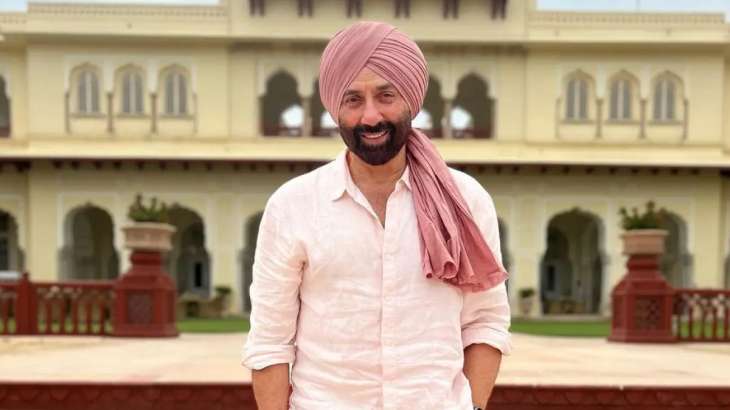 Bollywood star and BJP MP Sunny Deol spoke of his joy over the successful box-office run of his latest release, "Gadar 2", as he introduced a special screening of the film in London. Organised by the Indian High Commission in London and its cultural wing, the Nehru Centre, the packed screening at Vue cinema Leicester Square on Monday night brought together diplomats, community leaders as well as artists such as filmmaker Shekhar Kapoor.
The event opened with the beats of the dhol as Deol made a grand entrance before addressing the gathering.
"Indians all over the world are celebrating this film, I can't tell you how beautiful it is. I never expected it to be what it was, what it is right now," said Deol, who reprised his role of Tara Singh from the 2001 box-office hit "Gadar: Ek Prem Katha" alongside Ameesha Patel as Sakeena.
"I believe that every man wants his wife to be like Sakeena and every woman wants her husband to be like Tara Singh.
And, the family, the way they hold on together and fight off everything, that's the basic USP (unique selling point) of the story," he said.
Deol revealed he was "scared" of taking on a sequel to an iconic film from 22 years ago, but it was during the COVID pandemic lockdown that the idea was crystalised and it "clicked straight away".
"It should remind us again of what our previous generations went through in the struggle for independence and most importantly what cost all communities paid in Partition," said Indian High Commissioner to the UK Vikram Doraiswami.
"The story of the original 'Gadar' is based on a true story, which Sunny Sahib made a giant hit of its times.
This is an opportunity to see the next edition of it," he said.
The High Commissioner also shared how the special screening was organised at short notice at the request of the lead actor, who proved to be a "draw card" to pack out one of the large screens at Leicester Square.




Courtesy – www.indiatvnews.com