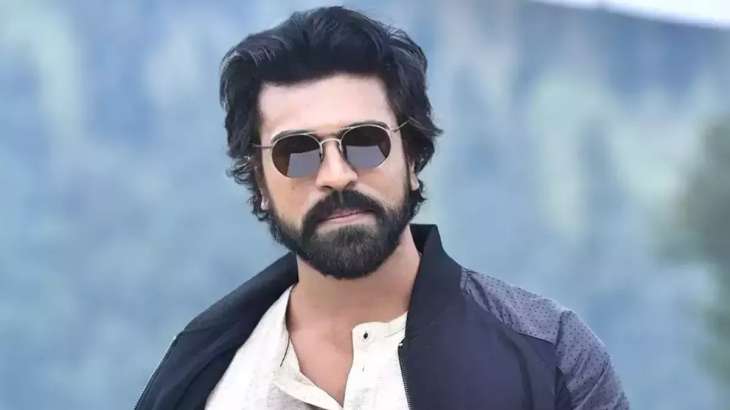 In a heartwarming gesture, global star Ram Charan took a moment to celebrate the winners of the 69th National Film Awards. The remarkable actor and producer extended his warmest congratulations to his colleagues and friends for their well deserved achievements. Notably, his own film 'RRR', which got home the Oscars earlier this year, stood out as a symbol of triumph, winning six National Awards.
Ram Charan conveyed his sentiments, saying, "A moment of pride, as we celebrate the winners of the 69th National Film Awards. A Clean Sweep by my near and dear. Heartiest Congratulations to: Team RRR and the visionary SS Rajamouli Garu on their six National Awards. MM Keeravaani Garu, Prem Rakshith, Kaala Bhairava ,Srinivas Mohan, King Soloman, DVV Entertainment, DV Danayya Garu, It's been a remarkable journey. My brother Vaishnav Tej and my next director Buchi Babu Sana for the success of Uppena. Double Cheers for team Pushpa, my brother Allu Arjun and DSP. My dearest co-star Alia Bhatt for Gangubai. To all the other winners, Thank You for making Indian cinema proud."
Ram Charan's heartfelt message not only celebrates the winners but also showcases the strong bond that ties the Indian film fraternity together. His appreciation extends to the industry as a whole, emphasizing the collective efforts that make Indian cinema a source of pride on the global stage.
As the 69th National Film Awards puts exceptional cinematic achievements in the spotlight, Ram Charan's words echo the sentiments of an entire industry as a shared celebration of talent, unity, and the magic of the big screen. Ram Charan's heartfelt cheers stand as a testament to the power of Indian cinema and its ability to touch hearts worldwide.
As Ram Charan continues to be a driving force in shaping the future of Indian cinema, fans are eagerly awaiting Ram Charan's upcoming sports biopic which he hinted in his tweets, with director Buchi Babu Sana, which promises to captivate audiences and add new dimensions to his already illustrious career. Additionally, his highly anticipated project 'Game Changer' is also on the horizon, generating excitement and curiosity among his fans.




Courtesy – www.indiatvnews.com