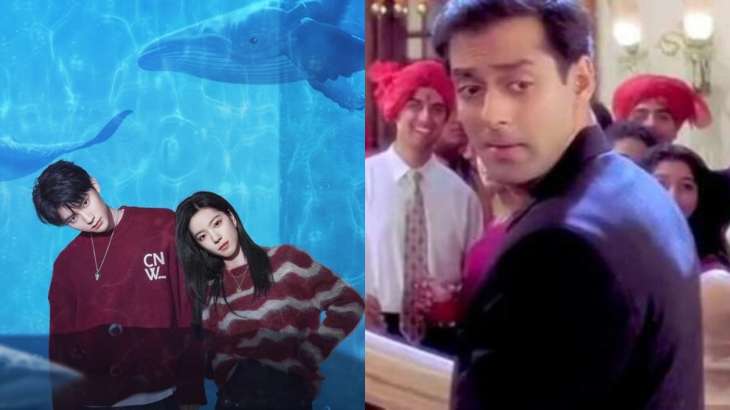 In a major cross-cultural moment that has left fans excited and curious, the two Bollywood stars Salman Khan and Kajol made cameo appearances in the popular Chinese drama You Are My Desire.
The Chinese drama starring Sabrina Zhuang as Lin Yu Jing and Zhou Yi Ran as Shen Juan recently showed a scene which is set in a theatre playing the classic Bollywood film, Kuch Kuch Hota Hai. The inclusion of this beloved Indian movie caught the attention of viewers, but it was Salman Khan's charismatic entry doing the song Saajan ki ghar aaye that stole the spotlight.
The moment when Salman Khan graced the screen with his mesmerizing performance from the 1998 hit film "Kuch Kuch Hota Hai" seemed to have left the characters, and undoubtedly the audience, thoroughly distracted. The actor's charm and presence are timeless, and his brief appearance added a unique touch to the Chinese drama's storyline.
The unexpected fusion of Indian and Chinese pop culture in this crossover has ignited excitement among fans worldwide. It highlights the universal appeal of Bollywood cinema and its ability to create lasting impressions across borders. As viewers continue to enjoy this delightful intersection of cultures, it remains to be seen if more such surprises await in the world of international entertainment




Courtesy – www.indiatvnews.com