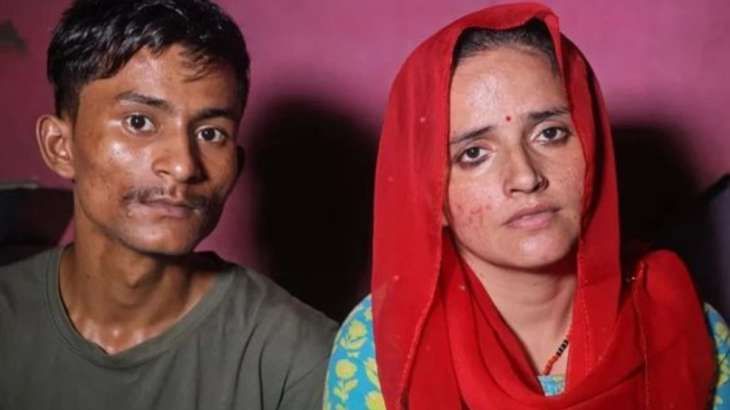 Filmmaker Amit Jani filed a Writ petition in the Bombay High Court after receiving multiple threats for his upcoming film Karachi to Noida, based on the viral couple Seema Haider and Sachin Meena's love story. Directed by Bharat Singh, the film is bankrolled by Jani Firefox Film Production. 
In his Writ petition, Amit Jani accused Maharashtra Navnirman Sena of threatening him multiple times. He claimed that MNS is threatening to attack him as he is a north Indian. He also said he shares the same ideology as MNS and the film is made with the spirit of nationalism and patriotism. 
Amit Jani files criminal Writ petition against MNS
Jani, in his petition, said he is landing in Mumbai on August 27 amidst the threats of murder and attacks he has been receiving from MNS. The filmmaker also wrote to Maharashtra Chief Minister Eknath Shinde, Union Home Minister Amit Shah, and Mumbai Police and informed about the same. 
In a video message shared by Amit Jani to India TV, he demanded security and other necessary action from the Maharashtra government and the police to maintain peace. In August, Amit Jani confirmed his film Karachi to Noida on social media and alleged that he has been receiving threats ever since. 
Earlier, in a video message, Amit Jani confirmed his other films on the Kanhaiya murder case that took place in Udaipur titled A Tailor Murder and Mera Abdul Aisa Nahi Hai.
Recently, the makers of Karachi to Noida dropped the film's theme song Chal Pade Hai Hum. For those unversed, Seema crossed borders to meet the love of her life Sachin Neema, a resident of Noida in Uttar Pradesh. Seema hails from Pakistan's Sindh province and illegally entered India with her four children on a bus through the Nepal border. She married Sachin and lives with him in the Rabupura area of Greater Noida.
Also Read: Prakash Raj, Swara Bhasker, Renuka Shahane slams UP teacher who made students slap classmate




Courtesy – www.indiatvnews.com