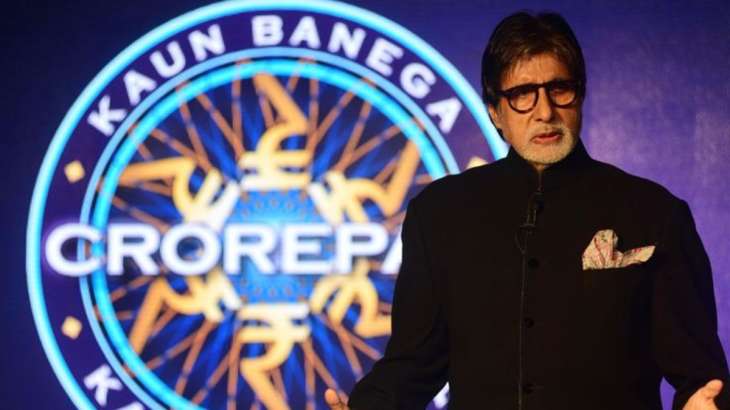 Kaun Banega Crorepati 15 is going in full swing. The quiz reality show leaves fans excited with each episode and can you blame them? From brushing up on general knowledge to getting a sneak peek into Amitabh Bachchan's life, the show has it all. In the recent episode, Big B made some interesting revelations about his personal life. 
The latest episode saw contestant Saurabh Sengupta on the hot seat. Sengupta asks Amitabh Bachchan about his opinion on superstitions. He shares his story with Big B and says he is a firm believer of superstitions and he tries not to see the face of a particular person before leaving his house. The contestant further asks Big B if he follows such superstition. Replying to him, Big B says he does not believe in superstition but his driver does. He also advises the viewers to not believe in such superstition. 
Amitabh Bachchan says his driver turns the car when he spots a black cat
He said, "I do not believe in these things but the man who drives my car does believe in these things, he will turn around the car without any reason. Whenever I ask him about turning the car without a proper reason he says that a black cat crossed our path. Do not believe in superstition as it ruins everybody's lives."
As the show progresses, Saurabh Sengupta successfully wins Rs 3,20,000 and becomes the rollover contestant for the next week. He also opened up about his dream of opening his restaurant and taking his girlfriend to Venice for a gondola ride with the prize money.
Earlier, Rahul Kumar Nema became the first contestant of Kaun Banega Crorepati 15 to reach Rs 1 crore question level. However, he refrained from taking any risk and quit the level. 
Also Read: Arjun Kapoor comments on Malaika's post amid break-up rumours, calls her dog 'real star of her life'




Courtesy – www.indiatvnews.com