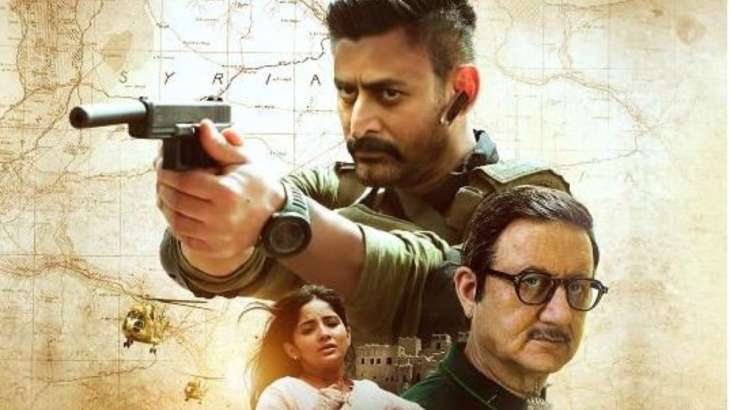 There seems to be a spate of innocent Indian women desperate to get out of the clutches of monstrous ISIS-type characters. But equally, there seems to be an emphasis on stereotypic characterisations conflated with terrorist outfits who want to conquer the world. Directed by Bhav Dhulia, the series stars Mohit Raina, Anupam Kher, Kashmira Pardeshi, Sushant Singh, Ayesha Raza Mishra, and Manjari Fadnis. Let's see what fans have to say about the thriller series.
The series with a star-studded cast including Anupam Kher, Mohit Raina, and Sushant Singh among others makes us wait for the thrills. The story lacks suspense and becomes exhausting to watch. But the fans gave a mixed reaction to the series. One user wrote, "Neeraj Pandet once made a Wednesday & Special 26. Uske baad pata nai kya hua. ek ke baad ek bakwas shows banate jaa rahe where he keeps championing law enforcement agencies in the blandest ways imaginable. Another wrote, "Watching #Freelancer, another international thriller series by my favourite @neerajofficial." "If you have not seen this amazing web series then you should definitely watch it. Freelancer is really amazing.
About The Freelancer
Based on Shirish Thorat's A Ticket to Syria: A Story About ISIS in the Maldives, Neeraj Pandey's story is all about Avinash Kamath who has been forced to drop off the grid, and become a mercenary for hire. Busy carrying out daring operations in dangerous global hotspots, when not caring for his fragile wife, he is drawn back to Mumbai at the horrific death of a dear friend and former colleague Inayat Khan. Khan's daughter Aliya (Kashmira Pardeshi) has been kidnapped by her husband and his family, radicalised before you can blink, by, yes, a hijab-wearing harpy who breathes fire and brimstone at 'na-paak' Musalmaans who wear western clothes and use make-up.




Courtesy – www.indiatvnews.com