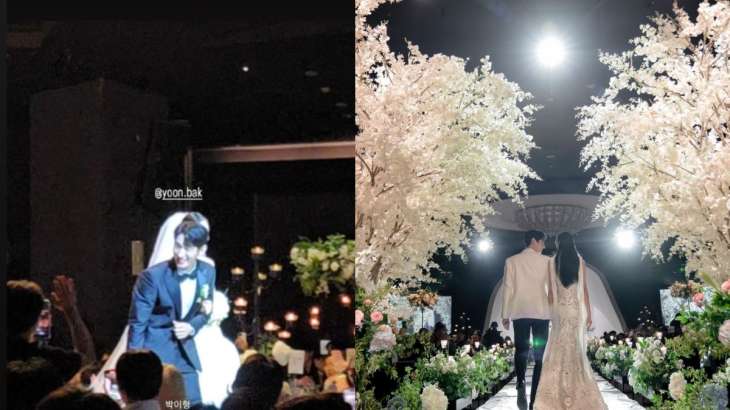 South Korean actor Yoon Bak and his model-girlfriend Kim Su Bin got married on September 2. Their respective management teams have confirmed the news on their social media accounts. The couple confirmed their wedding plans in the month of May and finally tied the knot in September. The wedding ceremony was attended by several Korean actors and celebrities and it was a star-studded event. Many of them even took to their Instagram handles to congratulate the newlyweds for their special day. 
Earlier, their management company of Kim Su Bin, YG KPLUS, also confirmed their marriage plans. Yoon Bak's 'Fanletter, Please' co-star Choi Sooyoung also attended the wedding and even congratulated the couple on her Instragram Stories. Other actors who congratulated the newlyweds include Yoon Bak's 'The Tuna and The Dolphin' co-star Park Gyu Young.
Also Read: Here's how Shraddha Kapoor wished her 'rockstar baapu' Shakti Kapoor on his birthday
Meanwhile, Yoon Bak on Sunday shared a series of photographs and videos from the wedding reception on his Instagram Stories. 
Check out his Instagram Stories: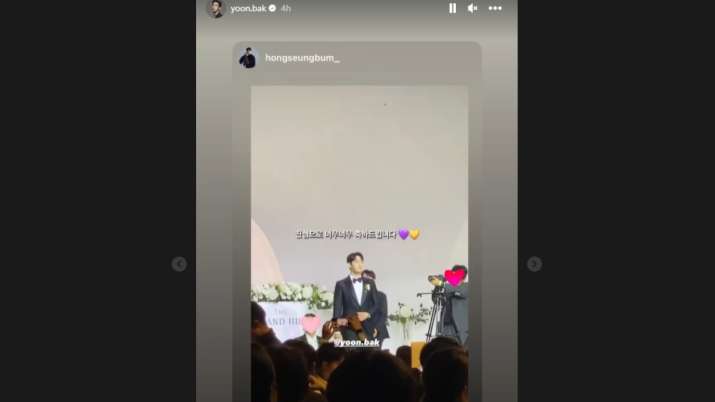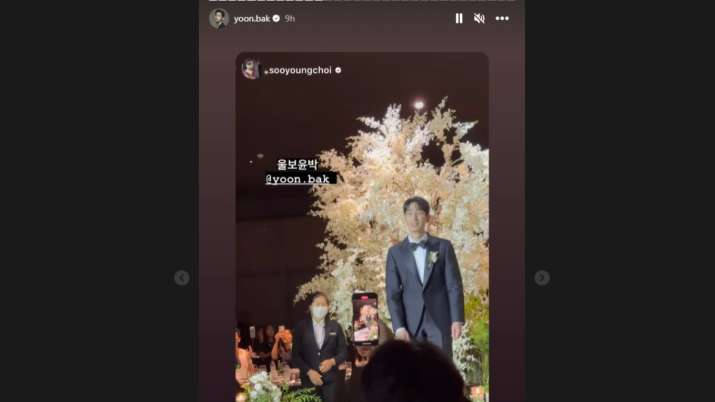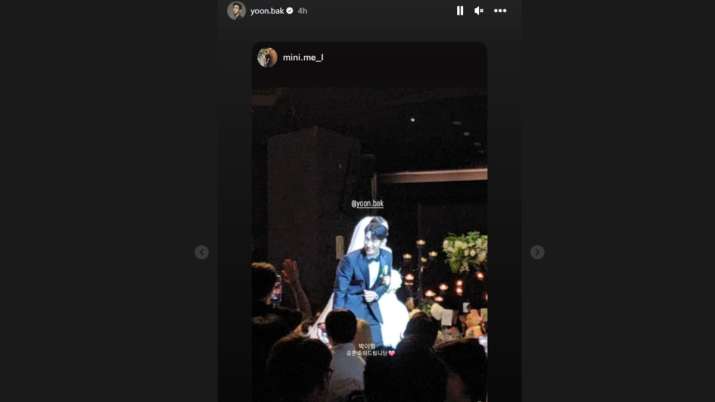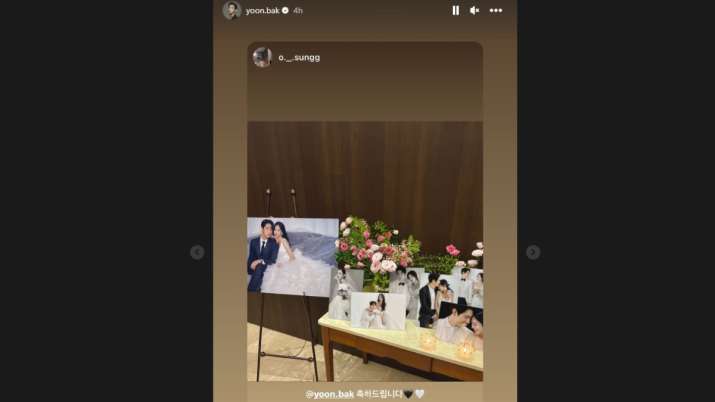 On the other hand, Kim Su Bin shared a picture where candles surrounded her and Yoon Bak's photos and captioned it "We would like to extend our heartfelt appreciation to every one of our guests who came forward to wish us well on our wedding as well as to everyone who sent their best wishes from afar. I'll live well without forgetting my gratitude."
Also Read: AskSRK session – Shah Rukh Khan reveals his favourite song from 'Jawan', find out here
She also shared a picture of herself walking along with Yoon to the stage at the wedding reception. Along with the picture, she wrote, "I would like to say a sincere thank you to everyone who wished and congratulated the married couple yesterday. It was a day that I deeply felt how precious and precious each step is. I will never forget this grateful heart and will engrave it in my heart. Thank you very much once again."
About Yoon Bak and Kim Su Bin
Yoon Bak is a popular name in K-dramas including Radio Romance, Birthcare Center, You Are My Spring, among others. On the other hand, Kim Su Bin is a model, currently managed by YG KPLUS.




Courtesy – www.indiatvnews.com