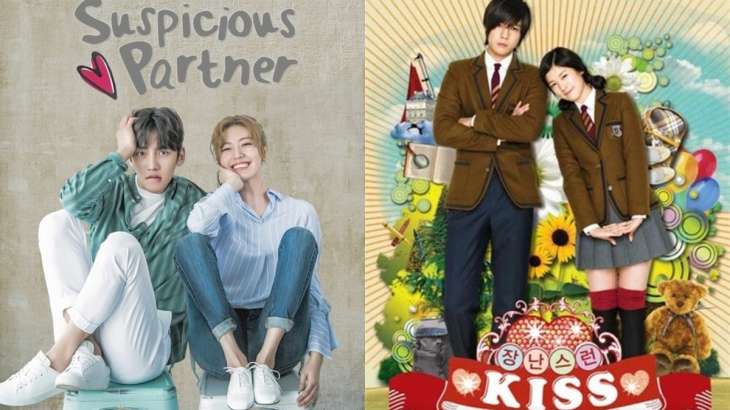 At one point of time, K-dramas were popular but not as much as it is today. Currently, K-dramas are everywhere including YouTube. Since You Tube is easy and quick to stream I feel it's the best option to watch dramas. And thankfully, Korean broadcasting channels have put some really good dramas with English subtitles online that you can enjoy free. Let's have a look at the best drama available on YouTube for free.
1.Suspicious Partner
Suspicious partner tells a story of a prosecutor and a his trainee, Bong Hee, that suddenly became the suspect of her boyfriend's death. The prosecutor, Ji Wook, leave his job as a prosecutor in order to be a lawyer and help his trainee by proving her innocence. Bong Hee insist to find the real killer of her boyfriend. Two years later, Ji Wook and Bong Hee met once again, in the opposite side, one as a plaintiff and the other as a defendant.
2.Still 17
Still 17 tells a story of a designer who had a trauma in relationship who met someone who fell into coma for 13 years, thus when she wake up, she still felt like as if she was in her teen ages, even though now she is 30 years old women.
3.The Doctors
The Doctors tells a story of someone who had a bad experience being bullied in her school life. One day, she met someone who became her mentor that ended up transform her life inside out from a hopeless gangster to a compassionate and merciful doctors.
4.Doctor John
Doctor John, as it name suggest, is a medical Korean drama that tells a story of tow talented anesthesiologist who work with a patients with mysterious illness.
5.My Strange Hero 
My Strange Hero tells a story of a high school student that was falsely accused and kick out of school by his first love. As he became adult, he wish to revenge and back to the same high school as a student. However, he ended up involved in an unexpected case.
6.My Girlfriend is a Gumiho 
My Girlfriend is a Gumiho tells a story of a nine tailed fox called Gumiho that was accidentally sets free as someone visit the temple. After this nine tailed fox sets free in the world, the Gumiho then wish to become a human.
7.My Father is Strange 
My Father is Strange Korean drama tells a story of a father who live with his little family in the outskirts of Seoul. Everything seems normal until one day an actor shows up and told him that he is the son of the family. He ended up living together.
8.Dr Romantic 
Dr Romantic tells a story of a famous surgeon who give up everything in order to work in a small town. He mentor two people who wants to be a doctor the value of life more than power and money.
9.Secret Garden
Secret Garden tells a story of a rich conglomerate and CEO of a huge company that falls in love to a stuntwomen. Things start gets weird as they swap bodies.
10.Pinnochio 
Pinnochio tells a story of aa broadcast journalist who suffers a condition called Pinocchio syndrome that makes her break out every time she tell lies.




Courtesy – www.indiatvnews.com