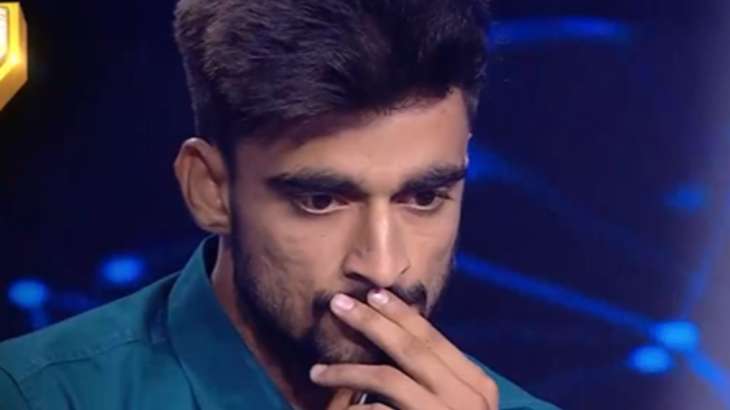 Kaun Banega Crorepati 15, hosted by legendary actor Amitabh Bachchan, got its first crorepati in Jaskaran Singh. After winning the Rs 1 crore prize money, he attempted Rs 7 crore question, which was based on mythology. The questions on the game show ranges from political, mythological, technical, among various other genres and one can obviously not excel in every section. Jaskaran couldn't answer the question of the highest prize money and decided to quit the game show. 
If you would have got the chance to face this question at this level would you have been able to answer it. Check it out yourself.
The question of Rs 7 crore was: According to the Padma Purana, which king had to live as a tiger for a hundred years due to a deer's curse?
Also Read: Kaun Banega Crorepati: A look at past 'crorepatis' of Amitabh Bachchan's show
Options given were:
A. Kshemadhurti, 

B. Dharmadatta,

C. Mitadhvaja,

D. Prabhanjana. 
After facing the question, Jaskaran said, "Sir I have not heard of the them before. Mythologies such as the Mahabharata or Ramayana are on television. I have watched the shows B. R. Chopra's show Mahabharata and Ramanand Sagar's Ramayana. It's very difficult. I quit." 
Also Read: Sunny Deol's Gadar 2 slows down ahead of Shah Rukh Khan-starrer Jawan's release | Box office report
The correct answer to the question was Prabhanjana.
Speaking about the answer in detail, host Big B said: "It's mentioned in the Puranas, that documents social, cultural, religious, and political views. This story is a part of Padma Purana. It goes like once upon a time, King Prabhanjana killed a deer, when she was feeding her child. The deer got upset and cursed King Prabhanjana to lead a tiger's life for 100 years." 
Kaun Banega Crorepati is currently in its 15th season and airs on Sony Entertainment Television at 9 pm on weekdays.




Courtesy – www.indiatvnews.com