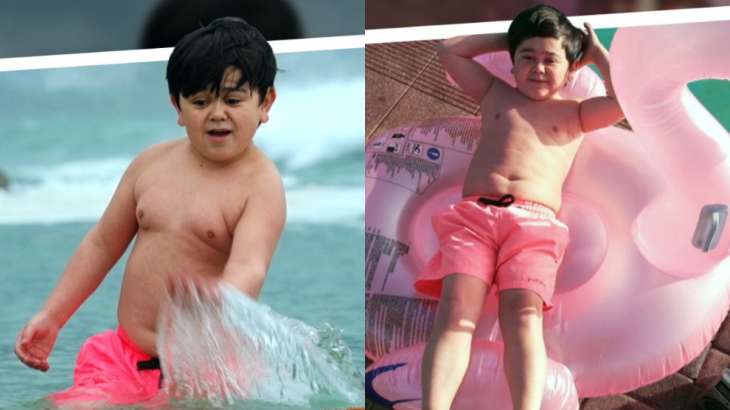 Khatron Ke Khiladi 13, popular stunt reality show, is all set to introduce Tajikistan's famous singer and boxer Abdu Rozik on the show. He will be entering the show as a wildcard contestant. The makers of the show shared a video of his grand entry on the show where he can be seen in his 'Chota Bhaijaan' avatar wearing police uniform and riding a small bike. 
Watch the video: 
After making his entry to the show in style, Abdu performs a series of stunts in the new episode.
Also Read: Want to talk to Shah Rukh Khan? Google surprises Jawan fans with interactive doodle. You can't miss
More deets about the episode
In the first stunt of the weekend, contestants will be challenged to unlock themselves as they lay in a bathtub of creepy crawlies.
The next stunt involves contestants wearing a body suit filled with creepy crawlies and once they are inside a tunnel, they must unlock themselves with a key placed inside the suit.
Fear of heights will be evoked to no end in a chopper-related stunt. For this daring feat, contestants must pick a flag from one end of the rig and hand it to Abdu, who's at the other end. The twist is that the rig is suspended from a chopper in mid-air.
Also Read: 'That 70s Show actor Danny Masterson sentenced to 30 years to life for two rape cases
In the following stunt, contestants are tasked to walk across a cable-plated path between two buildings. They must pick up flags on their way and hand them to Abdu waiting at the end of the pathway.
The fear of creepy crawlies and being responsible for someone's life are tested in the next stunt that entails contestants rescuing Abdu from drowning. The contestants performing the stunt will have their heads encased in a glass box filled with creepy crawlies, while there is another bigger glass box on which they are seated.
The bigger box has Abdu lying in water and the performer of this stunt is expected to unlock themselves and save Abdu from drowning. The final elimination stunt will have two contestants competing against each other through a fire and water-related stunt.
This terrifying challenge dictates that the contestants must dive into the water with a rig that's on fire. The two daredevils must collect flags under the rig and the one who aces the stunt in time will survive the fire of elimination.
(With IANS inputs) 




Courtesy – www.indiatvnews.com