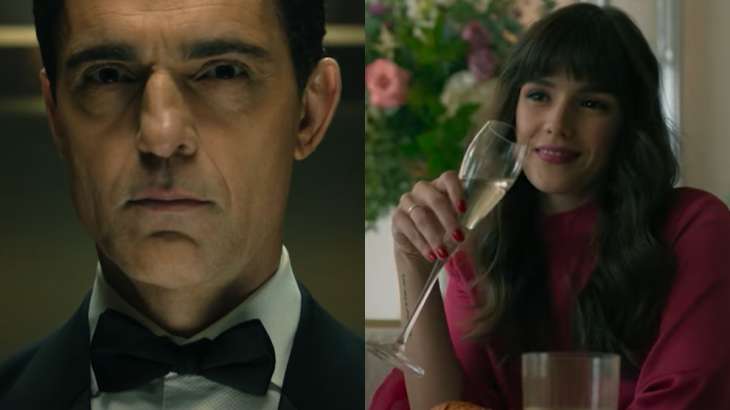 After a long wait, the makers of Berlin, the spin-off of the Money-Heist series have announced the date of premiere. The video shows the fans Berlin's previous heist and also his exciting life as a master thief and how he is going to lead the team after finding out that he is terminally ill. He is second in command and is the genius younger brother of Professor. This series will tell the story of Berlin as originally a Bank of Spain heist and also married to a woman named Tatiana. Even though the character of Berlin died in the first installment of Money Heist, this series will show all his flashback scenes. 
Fans couldn't keep calm as soon as the date of the premiere was announced. One user said, "Yes, nothing can be better than this. The long wait has ended today. It will be bigger than Moneyheist, so no need to wait any longer, definitely release it dubbed in Hindi on 29th December!". Another wrote, "I suggest that Netflix must make series of each and every character of money heist. Damn sure they are gonna be famous." Many even are hoping for the cameo of professor. "Who wants professor and another character of money heist in this series?", commented a user".
The eight-episodic series is written by Lobato, Pina, David Olivia, and David Beroccal. Alongside Pedro Alonso, the spin-off will also feature Tristan Ulloa (Farina), Berlin's confidante Damina, Michelle Jenner as electronics specialist Keila, Begona Vargas (Welcome to Eden) as Cameron, Julio Pena Fernandez (Through My Window) as Roi and Joek Sanchez as Bruce.
Berlin is set to premiere on OTT platform Netflix and stream from December 29.
Also read: K-Pop girl group Red Velvet to make a comeback after one year hiatus, SM Entertainment confirms
Also read: Toronto International Film Festival 2023: Cord Jefferson's American Fiction wins People Choice Award




Courtesy – www.indiatvnews.com