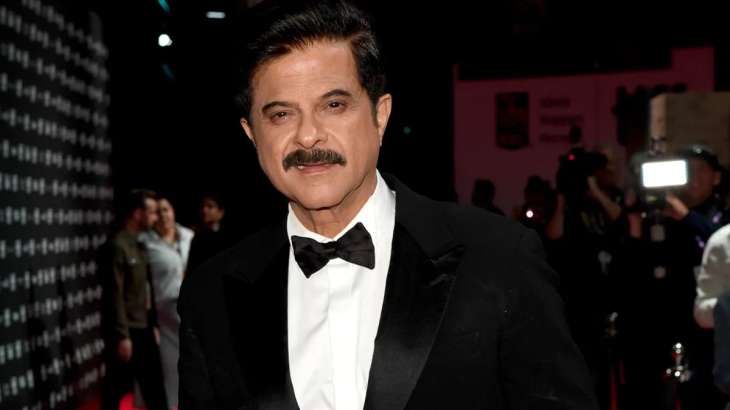 Delhi High Court on Wednesday restrained the misuse of the name, image, voice and other attributes of persona, including the 'jhakaas' catchphrase, of actor Anil Kapoor for commercial gain. Justice Prathiba M Singh passed the ex-parte interim order against several websites and platforms on a lawsuit by the actor, alleging unauthorised exploitation of his personality and celebrity rights for commercial use. 
Advocate Pravin Anand, appearing for Anil, said several websites and platforms have been misusing the personality rights of the plaintiff through various activities. The actor's counsel pointed to the unauthorised sale of merchandise, collection of fees by using his photograph as a motivational speaker, morphing his image in a derogatory manner, and selling pictures with forged autographs and the 'jhakaas' catchphrase, among others.
The lawsuit sought to protect Anil's personality rights with respect to his name, voice, image, likeness, manner of speaking and gestures, among others. Justice Singh observed that while there can be no doubt that free speech is protected, the same would be illegal when it "crosses the line" and results in tarnishing and jeopardising individual personality rights.
"Using the plaintiff's name, voice, dialogue, image in illegal manner, that too for commercial purposes, cannot be permitted.
Court cannot turn a blind eye to such misuse of personality," Justice Singh said.
"Defendants 1 to 16 are restrained from using. in any manner the plaintiff Anil Kapoor's name, likeness, voice or any other attributes of his personality … for monetary gain or otherwise," the court ordered. It also restrained other unknown persons from disseminating the offending links. The court directed the authorities concerned to block the offending platforms. The court said "fame for a person comes with disadvantages" and "this case shows that reputation and fame can transcend into damage". Such misuse can damage a celebrity's right to endorsement, it added.
Anil Kapoor's work front
The actor is preparing for his upcoming film, 'Fighter' alongside Hrithik Roshan and Deepika Padukone. The movie, directed by Sidharth Ananad, is set to hit theaters on Republic Day, 2024. Also, he will be seen in Thank You For Coming, which stars Bhumi Pednekar, Shehnaaz Gill, Kusha Kapila, Karan Kundrra, Shibani Bedi, and Dolly Singh in key roles. The film has been selected for its world premiere at the prestigious Toronto International Film Festival (TIFF). Directed by Karan Boolani and written by Radhika Anand and Prashasti Singh, it is slated to premiere at the festival on September 15 at the Roy Thomson Hall. 
ALSO READ: Punjabi singer Shubh faces criticism ahead of Mumbai concert; Virat Kohli-KL Rahul unfollow him
ALSO READ: THIS happened when Shahid Kapoor was photobombed by Hardik Pandya, Krunal at Ambani's Ganpati Puja | Video




Courtesy – www.indiatvnews.com