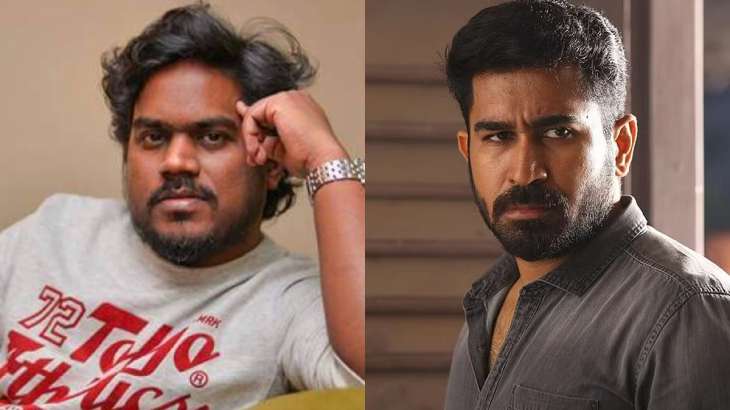 Composer and actor Vijay Antony's daughter, Meera, allegedly died by suicide. The news sent shockwaves throughout the Tamil film industry, with many celebrities visiting Vijay's home in Alwarpet, Chennai, to pay their respects. Among the first to express his condolences and support was composer Yuvan Shankar Raja. On September 20, he took to social media to share an emotional letter, extending his heartfelt sympathies to Vijay's family. In his letter, he also highlighted the importance of addressing mental health issues.
On Tuesday morning (September 19), Vijay Antony's daughter, Meera, was found lifeless at her home. Despite immediate efforts to save her by rushing her to a private hospital, she was declared dead. This heartbreaking event sent shockwaves through Vijay Antony's family and the community. The news of her death was confirmed by film trade analyst Manobala Vijayabalan. Reportedly, Meera was 16. 
Following this, Yuvan Shankar Raja took to X (formerly Twitter) to share an emotional message. He wrote, "I am deeply disturbed & saddened about dear Vijay Antony's loss, as a father myself. I can't imagine what pain Vijay Antony must be going through now. I pray that The Almighty gives the family the strength to bear this unbearable loss." He also shared his take on how the community should stop treating mental health as a taboo and urged youngsters to open up. Take a look: 
As the news broke on social media, prominent figures like Sarathkumar and director Venkat Prabhu expressed their condolences and support for the family on X. Sarathkumar wrote, "The news of the untimely and unfortunate demise of Meera, the daughter of @vijayantony and Fatima is shocking beyond imagination. No amount of consoling and condolences can replace the everlasting grief of Vijay Antony and Fatima. Vijay, I hope the almighty gives strength to your family to bear this unfathomable loss. May her soul rest in peace #RIPMeera."
Vijay Antony and his wife, Fatima, are parents to two daughters. Meera, the elder of the two, took her own life at the age of 16. Reportedly, she was a student in the 12th standard at Sacred Heart Matriculation School, where she excelled academically and held the prestigious position of being the cultural secretary head.
ALSO READ: Actor Vijay Antony's daughter allegedly dies by suicide; Venkat Prabhu, Sarathkumar pay condolences
ALSO READ: Shah Rukh Khan, Aishwarya Rai to Deepika-Ranveer, celebs attend Ambani's Ganesh Chaturthi celebrations




Courtesy – www.indiatvnews.com