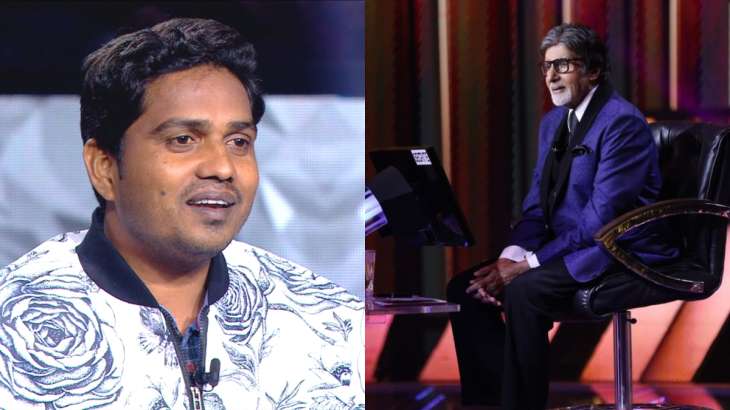 The 15th edition of the quiz-reality show Kaun Banega Crorepati got its second Crorepati on Thursday. Hosted by Amitabh Bachchan, Jasnil Kumar won Rs 1 crore on the show after Jaskaran Singh. However, the contestant couldn't win the Rs 7 crore level despite guessing the right answer. 
After answering the Rs 1 crore question, Jasnil Kumar won a car. He quit at the 15th level worth Rs 7 crore as he wasn't sure of the answer. The question was: Leena Gade, a person of Indian origin is the first female race engineer to win which of the following races? A: Indianapolis 500, B: 24 Hours of Le Mans, C: 12 Hours of Sebring, D: Monaco Grand Prix.
Following this Jasnil said he wasn't sure about the correct answer and opted to exit the game. Amitabh Bachchan then asked to choose an option and Jasnil opted for option B, the right answer. Big B further said, "Had you played you would have won Rs 7 crore."
After winning Rs 1 crore, emotional Jasnil opened up about his dream to be on KBC. He said he constantly tried for the show since 2011. "People mocked me but I still felt that one day I would prove them all wrong. I dreamt that one day my whole life would change," Jasnil said. The contestant also mentioned his 5-year-old son who motivated him throughout. 
Earlier, Jaskaran Singh from Punjab became the first Crorepati of Kaun Banega Crorepati 15. Singh opted out of the show at the Rs 7 crore question which was: According to the Padma Purana, which king had to live as a tiger for a hundred years due to a deer's curse? A: Kshemadhurti B: Dharmadatta C: Mitadhvaja D: Prabhanjana. The right answer is D: Prabhanjana.
Also Read: Prakash Raj, who got trolled for his tweet on Chandrayaan 3, reacts to Women's Reservation Bill | READ




Courtesy – www.indiatvnews.com