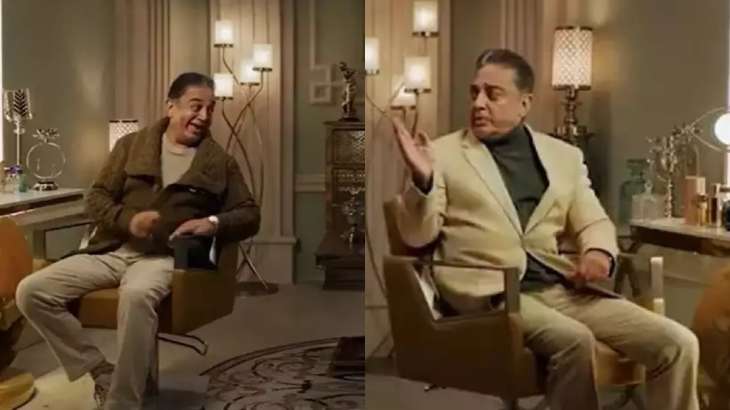 Bigg Boss Tamil Season 7: An exciting update! Over the past seven years, Bigg Boss Tamil, hosted by Kamal Haasan, has been keeping audiences entertained. The show is all set to premiere on October 1, and it promises to bring another exciting edition of the popular reality. Going by the multiple promos, there could be two houses initially, which will later be converged into one. Ahead of the grand launch, here we bring you the time, tentative list of contestants, when and where to watch the show.
Bigg Boss Tamil has been a popular reality show, known for its drama, entertainment, and controversies. With Kamal Haasan returning as the host, fans can expect another season filled with excitement and unexpected twists.
Start Date and Time: 
The seventh season of Bigg Boss Tamil will commence at 6 pm on October 1. It will be broadcast on Vijay Television. If you prefer to watch the show online, you can catch it on Disney+ Hotstar. The episodes will be available for streaming at 9.30 pm every day, and each episode will run for one hour.
What to expect?
According to the promos, it seems that there might be two houses initially, which will later be merged into one. This twist could add an interesting dynamic to the show.
The list of contestants is tentative, so it's not confirmed who will be participating in this season. The final list of participants is typically revealed during the premiere episode. However, according to certain media reports, Babloo Prithviraj, Sridevi Vijayakumar, Cooku With Comali fame Vichithra, Roshini Haripriyan, TV actress Nivisha, Bala Saravanan, Raveena Daha, Yuthan Balaji, actor Vishnu, Rachitha's husband and TV actor Dinesh, Moon Nila, Ma Ka Pa Anand, Darsha Gupta, dancer Vijay Varma, Jacqueline, Rakshan, Kalakkapovadhu Yaaru Sarath, Pandian Stores famile Kathir, Meera Chopra and Santhosh Prathap are some of the names that are popping up.
ALSO READ: Janhvi Kapoor makes SHOCKING claims; recalls finding photos of herself on 'almost pornographic pages'
ALSO READ: I&B Ministry orders PROBE into Tamil actor Vishal's corruption allegations against CBFC, says 'strictest…'




Courtesy – www.indiatvnews.com