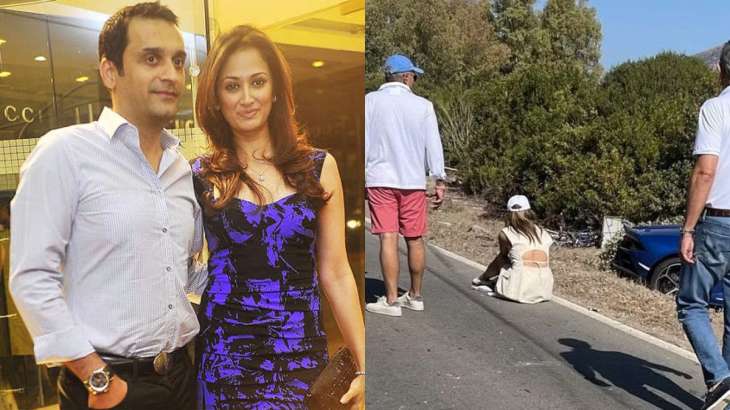 'Swades' actress Gayatri Joshi and her husband Vikas Oberoi are presently in Italy, where their vehicle met with an accident, which was the result of driving recklessly and attempting to overtake a Mini-truck in a no-overtaking zone, as showcased in the much-viral video. While Gayatri and Vikas Oberoi reportedly escaped unharmed, the accident resulted in the unfortunate loss of lives of a Swiss couple after their Ferrari caught fire due to the collision.
Their car was part of a multi-car collision. This incident occurred as a Lamborghini and Ferrari attempted to overtake a mini-truck, simultaneously. Reportedly, the severity of the incident has led Italian prosecutors to open an investigation into a 'double road homicide.' If Vikas Oberoi is charged and found guilty, he could potentially face a prison sentence of up to seven years. The case is currently being investigated by local authorities in Sardinia's Cagliari.
Also, some pictures have emerged which show the sight of the location minutes after the accident took place, where in Gayatri can be seen sitting on the road in a numb state while looking at their Lamborghini car which went off the highway.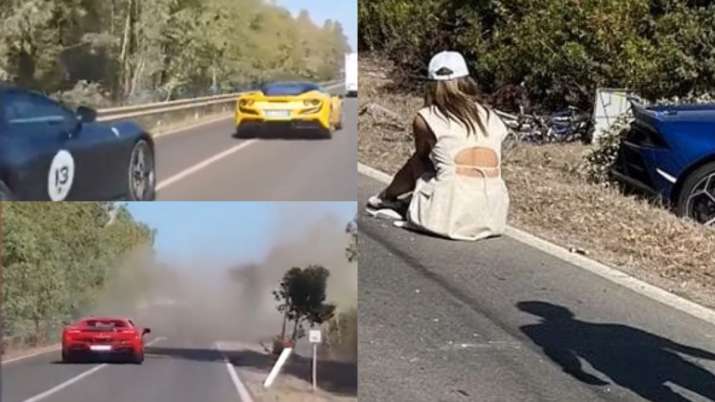 What exactly happened 
The collision took place when multiple luxury vehicles, including Lamborghini and Ferrari, attempted to overtake the mini-truck simultaneously, leading it to overturning in Sardinia. Gayatri and Vikas sustained minor injuries but are safe. Following her accident, Gayatri told Free Press Journal, "Vikas and I are in Italy. We met with an accident here.. With gods grace, we both are absolutely fine." According to the video, the collision took place when a Lamborghini and the Ferrari tried to overtake a mini-truck at the same time, resulting in the Ferrari catching fire and overturning of the van. This incident occurred during the Sardinia Supercar Tour, when several luxurious car were moving from Teulada to Olbia. Watch: 
ALSO READ: Caught on camera: When Swades actress Gayatri Joshi and husband's Lamborghini collided with Ferrari | WATCH
About Gayatri Joshi
Gayatri bagged the Femina Miss India International in 2000 and made her acting debut with Ashutosh Gowariker's 'Swades'. She gained recognition for her role in the movie co-starring Shah Rukh Khan, which was released in 2004. She was born on March 20, 1977, in Nagpur, Maharashtra, India. Before entering the film industry, Gayatri Joshi had a successful career as a model and appeared in several prominent advertising campaigns. 
Her role in 'Swades' opposite Shah Rukh Khan was well-received, and she garnered praise for her performance. However, after the film's release, Gayatri Joshi decided to step away from the film industry and focused on her personal life.
ALSO READ: As Salman Khan ends 7-year old feud with Arijit Singh, singer's apology letter goes viral: 'Insulted you…'




Courtesy – www.indiatvnews.com