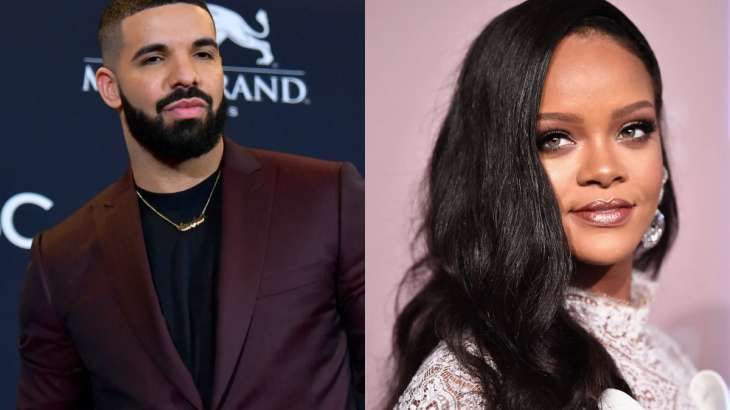 Drake has taken multiple digs all at his ex Rihanna in one go in his latest song Fear of Heights. In the song, Drake sings, that he had moved on, sneering, 'Why they make it sound like I'm still hung up on you?.. That could never be".He also added in the song, 'Gyal can't ruin me'. which came across as if it might be a snide reference to Rihanna's accent from her native Barbados. As the song went on, the singer also took a dig at Rihanna's current relationship with A$AP Rocky.
As soon as the song was released, fans were caught off guard and some were annoyed with his behaviour towards Rihanna. One user wrote, "Pretty sure people don't like him cause he dissed women a lot, every drake album he is dissing a woman Kim K, Serena Williams, Meg The Stallion, Rihanna and etc. "Drake has been this way…remember he attempted to kiss Rihanna without her consent on National TV", wrote another user. The third user wrote, "Drake disses everybody every time because he's so jealous of certain people. Just saying…Like why did A$AP Rocky and Rihanna? Why are you still on her back?
Also read: What's brewing between Gigi Hadid and Bradley Cooper? Duo spotted in New York City
The duo were trailed together by on-and-off romance which went on from 2009 to 2018 and after they split Drake couldn't get over her. This has made Drake failing to get over her since then. They were first spotted together in 2009, after her split from Chris Brown, who had beaten her so badly that she had to be hospitalised.
Also read: BTS' J-hope surprises fans with latest update on social media, says 'he is somewhat…'




Courtesy – www.indiatvnews.com