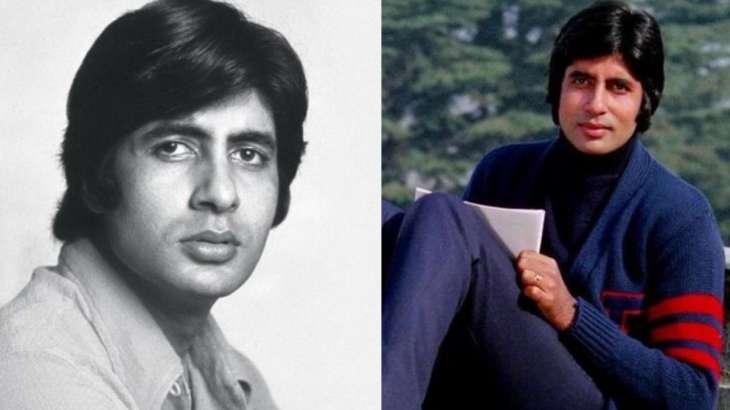 Parampara, Pratishtha, Anushasan! Amitabh Bachchan is synonymous with this dialogue. And what he has built over five decades is truly a testament to this dialogue from Mohabbatein. October 11, 2023, marks the 81st birthday of the megastar, which is nothing less than a celebration in the country as thousands gather outside his 'Jalsa' to get a glimpse of the brightest star of Bollywood. Big B has done over 200 films in his acting career, which will surge after the release of his upcoming films Ganapath and Kalki 2898 AD. 
But, do you know Amitabh Bachchan has also worked for free? Yes, you read it right. Big B did not charge any penny for three popular films of his career.
Black 
Co-starring  Rani Mukerji, Black is inspired by Helen Keller's life and her autobiography that came out in 1903. The film has been directed by Sanjay Leela Bhansali. It was on Black' 12th anniversary in 2017 when Big B revealed that he worked for free in the film as he just wanted to work with Bhansali. In his blog, Big B wrote, "I had just wanted to work with Sanjay, after seeing all his other works he had done… And when the opportunity came it was quite overwhelming. I did not take any salary for the film… Just being a part of such an enterprise, was sufficient fees."
Ganga
Directed by Abhishek Chhadha, Ganga is Amitabh Bachchan's first Bhojpuri film. Co-starring Hema Malini, Nagma, Ravi Kishan, and Manoj Tiwari, the film released in 2006. The film was produced by Big B's makeup artist Deepak Sawant. In an old interview, Manoj Tiwari revealed that the megastar did not take any salary for Ganga. Tiwari said, "Amitabh Bachchan wanted to benefit his makeup artist and refused to charge any money."
Chehre
Directed by Rumi Jafry and produced by Anand Pandit, Chehre hit the silver screen in August 2021. In an interview, Anand Pandit had revealed that Amitabh Bachchan took care of his own chartered flight and worked in the film for free. "Sir was so professional and committed that he also put his own money to commute," Pandit said.
Also Read: Flashback: Amitabh Bachchan's second birth after his near-death experience on the sets of Coolie in 1982




Courtesy – www.indiatvnews.com