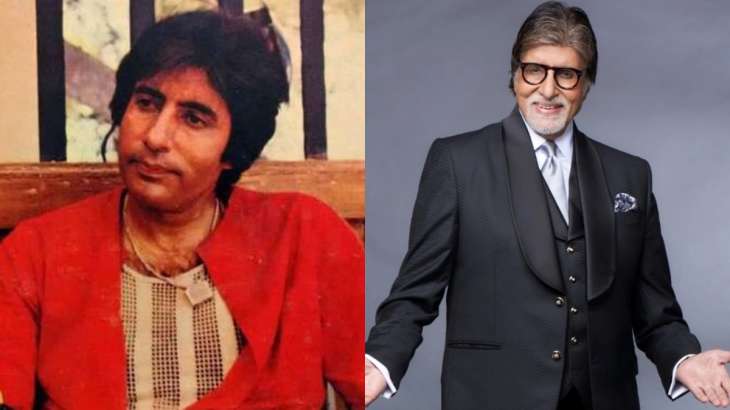 Big B aka Amitabh Bachchan had a major accident while shooting for a film in 1982. He suffered a fatal injury while shooting for Coolie which brought the nation to a standstill and fans prayed for the actor's well-being.
Amitabh Bachchan who was performing his own stunts mistimed a jump which was supposed to look like a mock punch. But the punch turned into a crushing blow on his gut which led to severe intestinal damage. He was later flown to Mumbai where he had to undergo an emergency operation. He was declared clinically dead for a couple of minutes before the doctors injected adrenaline into his heart in a last attempt to revive him. This ended up giving him a second chance at life.
He wrote in his blog, the millenium, "I went into almost a daze and a coma-like situation. Within five days of coming into Breach Candy, I had another surgery and didn't come out of that one for a very, very long time and I was clinically dead for a couple of minutes. Then Dr Wadia, who looked after me and is an absolute life-saver, just said I'm going to take a last chance and he started pumping cortisone/adrenaline injections into me one after another almost 40 ampules of it, with the hope that something that would happen and then I got revived".Amitabh Bachchan resumed his shoot for the film Coolie in 1983 and the movie went on to become the highest-grossing film. 
Meanwhile, Amitabh Bachchan will be seen in Ganpath and Kalki 2898 AD. In Ganpath, the film will star Tiger Shroff and Kriti Sanon. In Kalki 2898 AD, the science-fiction film will feature Kamal Haasan, Prabhas, Deepika Padukone and Disha Patani among others.
Also read: Katy Perry to Arnold Schwarzenegger: Hollywood celebrities who have reacted to Hamas attack on Israel
Also read: Watch: Kareena Kapoor channelises her Poo avatar for THIS brand, netizens feel nostalgic




Courtesy – www.indiatvnews.com